Part Two of my quick road trip over to Yakima courtesy of Craft Beverage Yakima. It was a whirlwind of wine, beer, cider, spirits, and restaurants in 36 hours. I'm going to confess right now that I am not really a beer drinker but I have become a very good beer taster.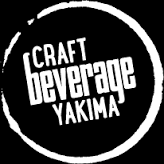 Did you know that the Pacific Northwest states of Oregon, Washington, and Idaho's panhandle grow 97 percent of the hops in the United States? The majority, about 74%, is grown in Yakima Valley.   Most hop farms are family-owned so you are drinking locally.
Beer:
Berchman's Brewing Company – A nano brewery located in downtown Yakima. They use water from an artesian well and they partner with small farms to use their spent grain.
Hop Nation Brewing Company – Try the ESBeotch. Brewmaster Ben say "that you need great yeast to make a good beer". Oh, they have hula hoops, try them.
Yakima Craft Brewing – Using Scottish yeast which gives it a unique flavor. They are about the flavor, not the filler.
Bale Breaker Brewing Company – A brewery in motion. They were adding on as we toured the facilities. The family began planting hops back in 1932 and are one of the newest breweries in Yakima. Check with them this summer for food trucks, music, etc on their outdoor patio and lawn area, it's perfect for enjoying the sun.
BronYr Aur Brewing Company – It means Hills of Gold. They began as a pizzeria and restaurant and added the brewery this January. It's dog friendly and fun place to stop. Try the stout.
Hitting this many breweries over two days was quite a workout for my palate. I seem to gravitate toward stout for some reason. A very enjoyable and educational experience.
Cider:
Tieton Cider Works –  It's pronounced tie-eh-tun and it's delicious. I've been a fan for quite some time and I love their seasonal ciders.  Some really great news is that they are about to release a Rambling Route cider in cans in apple and pear.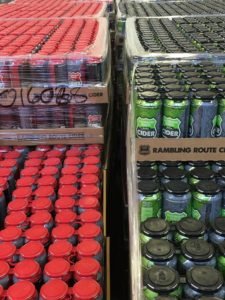 Spirits:
Swede Hill Distilling – Kevin and Pamela Milford are the owners of Swede Hill Distilling Pamela's grandparents were In the early 1900's, Swedish immigrants in the early 1900's. They have come up with a few other ways to enjoy their Apple Pie and Cherry Swede Hill Distilling Apple Moonshine Recipes and Cherry Moonshine Recipes.