HOW CELEBRITY CRUISES IS REVAMPING CRUISE DINING
If you're one of the people out there who still think cruise dining consists of buffets with heaping piles of food, or uninspiring restaurant experiences, think again. Cruise cuisine and dining experiences on board are rapidly changing with innovative restaurants, gourmet cuisine, and fresh, local ingredients.
Dining on cruise ships is becoming a destination unto itself, and Celebrity Cruises is leading the way. Here are just some of the ways Celebrity Cruises is revamping cruise dining.
The Main Dining Room
The Main Dining Room on Celebrity Cruises feels like a luxurious 5-star restaurant. The menu changes nightly and features gourmet cuisine, often inspired by the region you're currently sailing through.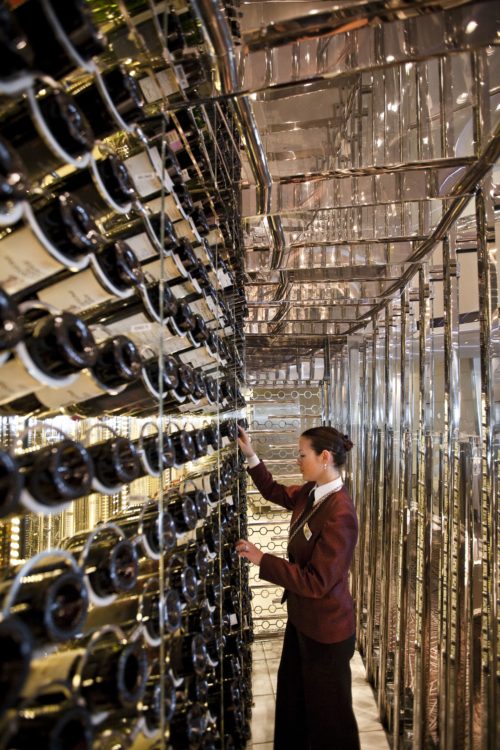 You'll be seated at a white-clothed table on one of two floors circling the central attraction: a two-story wine tower.
When you order a bottle of wine with dinner and don't finish it, your sommelier (yes, a sommelier comes around to each table every night to recommend wine pairings with your dinner) will expertly seal your bottle of wine and save it for you at the optimal temperature in that wine tower.
When you're ready for it again later in your trip, your sommelier will deliver it to your table. You can even request having it delivered to you at a specialty restaurant if you're not eating in the main dining room the next evening!
Specialty Restaurants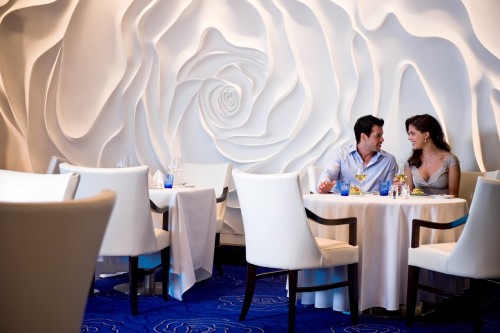 Celebrity Cruises offers a variety of specialty restaurants on board its fleet of ships and each ship has up to a dozen specialty restaurants to choose from. These specialty restaurants typically cost a bit extra, but they are still a fraction of the cost of what you would pay for similar caliber restaurants on land.
These specialty restaurants are ideal for guests who want a change of scenery from the main dining room. With cuisine ranging from Italian (Tuscan Grille) to French (Murano) to Asian (Silk Harvest and Sushi on Five), you're bound to find some flavors you're in the mood for. There's also a grill-your-own-steak (Lawn Club Grill) house, raw bar (The Porch), and creative cuisine you'll have to experience for yourself (Qsine).
Guests staying in Aqua Class staterooms also get special access to a spa-inspired restaurant called Blu, which has an aesthetic inspired by the islands of the Mediterranean, and serves up healthy cuisine that doesn't compromise on taste.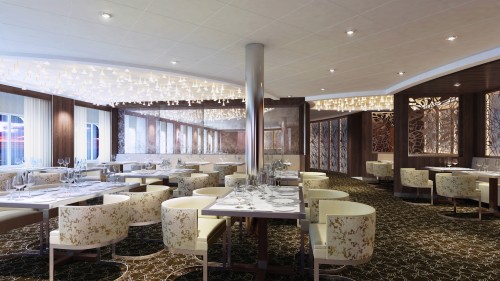 Suite guests can also access Luminae, a specialty restaurant just for passengers staying in one of the luxurious suite-class staterooms and is included in the price of your suite. You'll find high-end ingredients and a chic setting with menu options found nowhere else on board.
One of a Kind Experiences
Celebrity Cruises' new ship, Celebrity Edge, offers unique dining experiences you can't find anywhere else.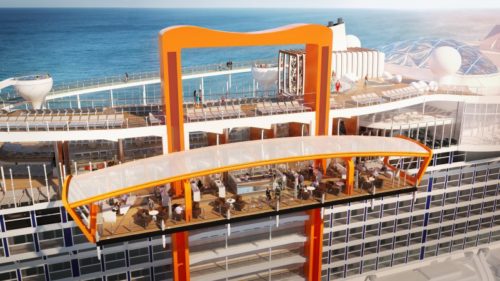 The first one you can't miss since you'll see it as soon as you set eyes on the ship. Celebrity Edge has a cantilevered "magic carpet" room positioned on the side of the ship. The Magic Carpet moves up and down the side of the ship throughout the day and when it's positioned on Deck 16, it serves as a thrilling restaurant with delicious cuisine and drinks that you'll enjoy literally right over the sea.
The other dining experience that stands out for its individuality on Celebrity Edge is Eden, a 3-deck tall space that is accented by a wall of windows overlooking the sea. In the evenings, Eden is transformed into an other-worldly garden atmosphere and guests will be guided throughout the space as they eat their meal in an interactive setting served to them by "Edenists." Just like the setting, the food is also creatively presented and full of surprises.
Celebrity Cruises Dining Attire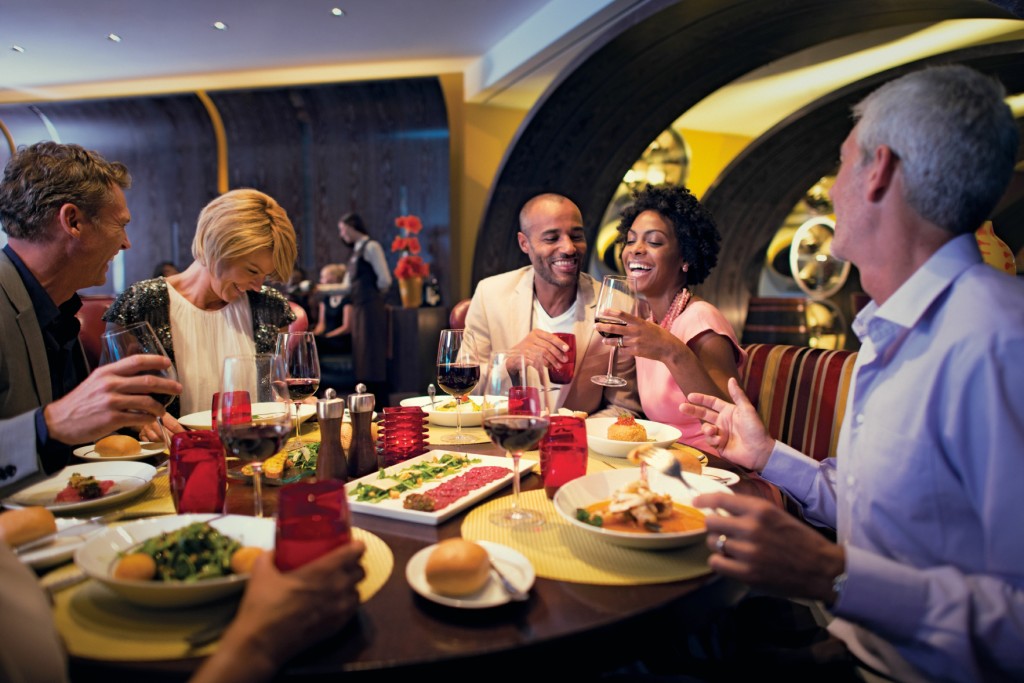 You don't have to worry about a stiff dress code or packing an evening gown on Celebrity Cruises…unless you want to! Celebrity Cruises has changed its Formal Nights to Evening Chic Nights. On these nights ladies can still wear that evening gown and get all dolled up if you want to because that's all part of the fun, or you can wear a cocktail dress or simply a skirt, pants, or designer jeans with an elegant top – show off your style! Men can wear pants or designer jeans with a dress shirt, button down shirt, or sweater – or feel free to get even fancier with your attire.
On other nights, Celebrity Cruises has a Smart Casual dress code.  Ladies can wear a dress, slacks, blazers, jeans, or skirts with casual tops. Men can wear pants or jeans with a sport shirt with sleeves.
About that Buffet…
Oh, and if you still want to experience a cruise ship buffet, don't worry – the Lido deck is open for three meals a day. Just don't dine there expecting the status quo; you'll find tasty cuisine with fine ingredients, including custom-prepared meal options, globally themed evenings, and even sushi on select nights.
To book your Celebrity cruise and start salivating over what you'll eat during your trip, visit www.CelebrityCruises.com or speak with your travel agent.