Seattle Wine and Food Experience Grows to Three-Day Festival 
Offering a Full Spectrum of Seattle's Culinary and Craft Beverage Scene
Tickets On Sale for Seattle magazine's three-day celebration of food, wine and craft beverages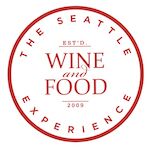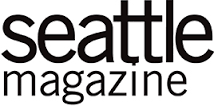 Tickets go on sale Tuesday, November, 1, for Seattle Wine and Food Experience WEEKEND (SWFE) which returns February 24-26, 2017 with an expanded itinerary of three unique epicurean events. The ninth annual weekend of local feasting and drinking includes POP! Bubbles & Seafood (Friday, Feb. 24), COMFORT (Saturday, Feb. 25) and the ever-popular Grand Tasting (Sunday, Feb. 26). Seattle magazine acquired the event in September and will continue to partner with Peha Promotions for creative direction and promotion of the events.
Under Seattle magazine's ownership, the footprint of the event will grow to reach a wider audience and showcase the city through its incredible food and beverage scene. Founded in 2009, Seattlemagazine added POP!, a pre-Grand Tasting event in 2013 to showcase our city's legendary seafood and growing number of sparkling and wine producers. This year, a new Saturday night event, Comfort!, will serve up the best of our region's perfect-for-winter fried chicken and other comfort foods, as well as beer and cider. "Seattle magazine is celebrating 50 years, and a big part of the magazine focuses on this region's dynamic food and beverage scene," says editor Rachel Hart. "This event gives us a great platform to tell that story to our audience in person." 
"The Seattle Wine and Food Experience curates an incredible list of makers and producers and supports the community," adds Jamie Peha, executive producer and president of Peha Promotions, who has been running the event since 2010. "More than 600 wines are available for tasting throughout the weekend along with a huge selection of breweries, ciders and distilleries. And with three event offerings at a variety of price options guests can attend just one event or splurge and enjoy the whole weekend."
The three days of feasting each offer unique experiences. Held at the glamorous McCaw Hall on Friday, February 24, Pop! Bubbles & Seafood highlights Pacific Northwest seafood for a one-of-a kind Seattle experience. Top culinary talent will prepare delicious bites offresh and sustainable seafood from the Alaska Seafood Marketing Institute, Triad Fisheries and other local seafood companies.Oysters presented by Taylor Shellfish bring that extra panache to an already mouth-watering event. It's a night to enjoy more than 30 sparkling wines from around the world including: West Coast sparkling wines, Spanish Cava, Champagne and Italian Proseccoplus seafood-friendly white wines. Reserve red wines, the Callebaut Chocolate Lounge and a Celebrity Saber-Off competition top off the evening. 
Make your way to Fremont Foundry for the weekend's NEWEST addition, Comfort! on Saturday, February 25. Cozy up with Seattle's best feel-good foods and crafty brews from mac and cheese to burgers, beer, cider, hot toddies and more! Indulge on sweet and savory bites from local gastropubs and taverns while sipping on a diverse array of craft beverages. Tasty features include the Bloody Mary station, a Hot Toddy bar and the new Fry Bar, where Washington State Potatoes are fried up to crispy goodness and dressed up at the condiment bar.
The epicurean Seattle Wine and Food Experience Grand Tasting event returns to the Seattle Center Exhibition Hall to wrap up the weekend on Sunday, February 26. The largest of the three events, the Grand Tasting, as such food festivals go, is approachable and a great value. Featuring 25 chefs, 100 wineries and dozens of beer, cider and spirits purveyors, the unique experiences are not to be missed include: Yakima Valley Tourism Craft Beverage Boom featuring more than 25 vendors from the region, Celebrity Cruises Modern Luxury Lounge featuring specialty cocktails and a chance to win a cruise, Heritage Meats Butchery Block artisan butchery demos, The Savor Experience by San Luis Obispo County Tourism featuring wines from the Central Coast of California, Woodinville Wine Country, Nicky USA Chefs Corner featuring exotic meats, Washington Potato Commission potato hash action station, Top Pot Doughnut bar, Tim's Cascade Snacks, Acqua Panna and S.Pellegrino, QFC Wine Store and more. Watch for updates and new announcements on the website and our social media channels. 
Plan ahead and don't miss your opportunity to experience the latest culinary trends, taste wines from a variety of wine regions and expand your knowledge of the latest craft beverages. The 2017 experience benefits Les Dames d'Escoffier Seattle, a philanthropic organization that provides scholarships and mentoring for women in food, beverage and hospitality. Tickets go on sale November 1, 2016 at www.seattlewineandfoodexperience.com. 

Details:
POP! Bubbles and Seafood
Where:      ​McCaw Hall (321 Mercer Street, Seattle, WA 98109)​​​​
When: ​      Friday, February 24, 2017
Hours:       ​6 – 9pm
Price:​ ​ $85 
Comfort
Where:       ​The Fremont Foundry (154 N 35th St, Seattle, WA 98103)
When:        ​Saturday, February 25, 2017
Hours:​​ 5 – 8pm
Price:​  ​$55
Seattle Wine and Food Experience – Grand Tasting 
Where:        ​Seattle Center Exhibition Hall (300 Mercer Street, Seattle, WA 98109)​
When: ​​ Sunday, February 26, 2017
Hours: ​​ VIP: 12 – 5pm / General Admission: 1 – 5pm 
            Price:           ​VIP: $90
            Early Bird General Admission (November 1–15): $65
            General Admission (after November 15): $70

Attend all three events with the SWFE Weekend Pass package($220). Tickets on sale November 1, 2016 at www.seattlewineandfoodexperience.com. This is a 21 and older event, all admitted must have a valid I.D. No children or babes-in-arms will be admitted. 
About Seattle Wine and Food Experience Weekend
The Seattle Wine and Food Experience Weekend is an incredible showcase of food, beverage and lifestyle that brings the pages of Seattle magazine to life. More than 275 leading wine brands, craft brewers, cider makers, distillers and chefs participate in the weekend. Gourmet bites from artisan restaurants, farmers and food purveyors highlight the Northwest's diversity of flavors. For a complete list of participating vendors and the wide variety of products to sample at this year's event, please visit the website at www.seattlewineandfoodexperience.com.
About Seattle magazine 
For more than 50 years, Seattle magazine has chronicled the life and dynamic changes of one of the most innovative, forward-thinking cities in the United States. With a readership of more than 191,000 and a circulation of 46,000, it's the most subscribed-to city magazine in Washington state, connecting locals and newcomers to the best local food, travel, wine, beer, spirits, design, arts, culture, people, businesses and tech the region offers. Seattle magazine is published by Minneapolis-based Tiger Oak Publications which also publishes Seattle Business, Seattle Bride and custom publicationslocally as well as dozens of other titles across the country. Learn more at seattlemag.com and at tigeroak.com.
About Les Dames d'Escoffier Seattle
The event benefits Les Dames d'Escoffier Seattle, a 501c3 non-profit organization of women leaders in food, beverage and hospitality whose mission is education, advocacy, and philanthropy. Les Dames d'Escoffier Seattle focuses on raising funds for scholarships for women in the culinary, beverage, and hospitality industries, and also supports community-outreach programs and sustainable-agriculture projects based in Washington State. 
Twitter: @seattlewinefood   ​Facebook: /seattlewineandfoodexperience     Instagram: /seattlewinefood
MEDIA CONTACT:
Jamie Peha, Peha Promotions, (206) 661-8243 / jamie@pehapromo.com