California's culinary scene takes the spotlight as Bravo's Emmy and James Beard Award-winning "Top Chef" heads to the Golden State for a road trip of epic gastronomic proportions. Tune in for the two-night premiere on Wednesday, December 2 and Thursday, December 3 at 10:00 p.m. EST/PST on Bravo. Season 13 will see the cheftestants' skills tested in iconic destinations and agricultural regions throughout the Golden State from San Diego to San Francisco.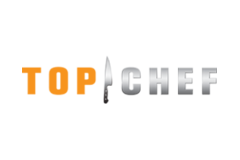 Cheftestants will participate in challenges during a road trip to six cities. Anchored in Los Angeles with stops in Greater Palm Springs area, San Diego, Santa Barbara, Oakland and San Francisco, each of these cities offer a vibrant culinary scene bursting with famed chefs, cooking schools, iconic foods and farmers markets. California's health-conscious culture paired with the abundance of local produce, seafood and wine, and its vast urban diversity, has turned the state into a celebrated culinary destination. World-renowned Chefs, including an increasing number of "Top Chefs," have opened restaurants in California where creativity and collaboration play a prominent role in the kitchen. "Chefs in California continue to push boundaries when it comes to creating new culinary experiences," said Caroline Beteta, president and CEO of Visit California. "This latest season of 'Top Chef' will combine California Cuisine with our state's awe-inspiring landscapes, iconic attractions and world-famous faces showcasing the diversity of California's food offerings and the pride our state's residents take in enjoying fresh, sustainable and flavorful fare."
Cities highlighted on "Top Chef" this season include:
Los Angeles
Cheftestants will experience Los Angeles while cooking for top food writers under one of the state's most famous icons, the Hollywood Sign. Outside of the show, the city is the home of past "Top Chef" cheftestants including Betty Frazer (Grub), Antonia Lofaso (Black Market Liquor Bar),  Fabio Viviani (Firenze Osteria & Cafe Firenze) and Michael Voltaggio (Ink), as well as last season's winner  Mei Lin who is also a Sous Chef at Ink. Los Angeles is a hot bed for celebrity-owned restaurants, including Beso, owned by actress Eva Longoria and Tagline, co-created by actor Ryan Gosling, as well as culinary education from the masters at the Saute Culinary Academy and Japanese Foodstory.
Greater Palm Springs
Fusing food with culture, cheftestants will be catering the ultimate gay wedding while in Greater Palm Springs, an area that prides itself on both its highly engaged LGBT and foodie communities. Over the Rainbow Bakery, well-known for creating masterpieces for gay weddings, was included in the episode. Outside of this season, additional LGBT-owned restaurants include The Tropicale, where sushi Sundays and brunch are key, as well as Wang's in the Desert an award-winning locale for Asian-fusion fare.
San Diego
Relaxed restaurants, craft breweries and fresh, sustainable cuisine are prominent in San Diego. This season, "Top Chef" highlights the SoCal locale's bourgeoning craft brew scene. With more than 90 craft breweries across the region, it's no wonder San Diego was named the "Top Beer Town" in America by Men's Journal. Outside of the show, innovators like Karl Strauss and Stone Brewing Co. have led the way in the craft brew scene and festivals like the San Diego Brew and Food Fest and Mission Valley Craft Beer and Food Festival shed light on the local brews as well as area chefs. Former "Top Chef" contestant and current judge of the show, Richard Blais' restaurant Juniper and Ivy, which is featured this season, was opened near the Little Italy area of San Diego, while fellow "Top Chef" alumni and restauranteur Brian Malarkey chose the Gaslamp Quarter for his laid-back restaurant Searsucker, serving "new American classics" in a social dining atmosphere.
Santa Barbara
While in Santa Barbara, cheftestants will compete in challenges in the harbor and nearby wine country, working with the fresh seafood and local produce the area is known for. Street food has become the latest development in Santa Barbara's food scene. Outside of the show, many local residents opt for using the city's growing number of food trucks, including, The Burger Bus, an old converted school bus; Sugar and Salt Creamery, for a little dessert; or, HEAT, the food truck addition to HEAT Culinary's popular spot for cooking classes with Chef Nikki, an alum of the Culinary Institute of America in New York.
Oakland
While in Oakland, cheftestants will be judged by Oakland native, MC Hammer, a staple in the Oakland music, sports and now culinary scene. Oakland is quickly becoming a foodie destination, being named one of the 10 Best Local Food Scenes by USA Today, the only city on the west coast to make the list. Outside of the show, a growing number of chefs have made Oakland home including "Top Chef" alums Jen Biesty and Tim Nugent (Shakewell) and Preeti Mistry (Juhu Beach Club). Utilizing locally produced food is important in the city and that value is shared through farmers markets like the Old Oakland Farmers Market and cooking schools like Kitchen on Fire, where classes are designed around organic food from local growers and winemakers.
San Francisco
Home to more restaurants per-capita than anywhere else in the United States, San Francisco is a global hub of world-renowned chefs and culinary institutes. Local "Top Chef" alum Laurine Wickett is known for her successful Left Coast Catering company and famed Director Francis Ford Coppola chose the area for his European-style restaurant Cafe Zoetrope. For the last elimination challenge before the finale, "Top Chef" returned to the location of the first challenge in season one to pay homage to Hubert Keller's San Francisco institution Fleur de Lys.
In addition to its partnership with Bravo's "Top Chef," Visit California is finding new and unique ways to share its expanding food scene with the world. The organization has launched California Dream Eater, an original series on the new online viewing hub Dream365TV, featuring lover of food, Chase Ramsey, who passionately and hilariously eats his way through California on behalf of foodies everywhere. Viewers can use their Instagram account to submit where they would like him to eat next by following @CaliforniaDreamEater and the hashtag #DreamEats. From food trucks to farm-to-table and Ramsey's personal favorite, burritos; he turns foodie dreams into a reality in an engaging, comedic form of "eatertainment."
California Restaurant Month returns in January 2016 with an expanded menu of culinary offerings in its sixth annual outing. In addition to prix-fixe dining and restaurant week promotions, discover celebrity chef events, wine-pairing specials and exclusive seasonal offerings.
Season 13 of "Top Chef" kicks off with a two-night premiere event on Wednesday, December 2 and Thursday, December 3 at 10 p.m. EST/PST on Bravo. The series will be also available on desktop, mobile and tablet at www.BravoTV.com, m.BravoTV.com, BravoNow iPhone and iPad apps, as well as iTunes, Amazon, VOD and Hulu. Visit California was happy to host the filming of "Top Chef" Season 13 in California to showcase the state's incredible culinary offerings on a prime time stage.
Visit California is a non-profit organization with a mission to develop and maintain marketing programs – in partnership with the state's travel industry – that keep California top-of-mind as a premier travel destination. According to Visit California, travel and tourism expenditures totaled $117.5 billion in 2014 in California, supporting jobs for 1,013,000 Californians and generating $9.3 billion in state and local tax revenues. For more information about Visit California and for a free California Official State Visitor's Guide, go to www.VisitCalifornia.com.  For story ideas, media information, downloadable images, video and more, go to media.visitcalifornia.com.
SOURCE Visit California
RELATED LINKS
http://www.VisitCalifornia.com