The Annual Women of the Vine Global Symposium A Resounding Success
650 of the world's top beverage leaders in attendance experienced two-and-a-half days of educational and inspirational panels, and imaginative evening mixers.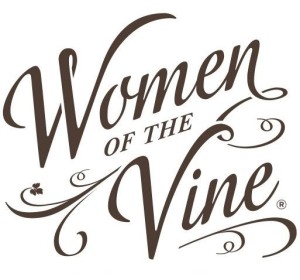 APRIL 14, 2016 (New York, NY) – The Women of the Vine Alliance hosted 650 of the world's alcohol beverage industry leaders at the Women of the Vine Global Symposium this April 4-6 at the Meritage Resort & Spa in Napa, CA.
This year's at-capacity turnout proves, once again, that the women dedicated to growing and innovating the wine, beer and spirits industries are hungry for a platform to openly exchange ideas, share experiences and empower each other.
"The theme for this year's Symposium was 'Step Up, Step Out' a sentiment that encourages women at all points along their path to take risks, set goals, and nurture positive relationships," said Founder and President of the Women of the Vine Alliance, Deborah Brenner. "We succeeded in bringing together some of the best minds in the alcohol beverage industry and once again created an environment where women could come together in education, advocacy, mentorship and steadfast confidence to advance their careers."
Held at the picturesque Meritage Resort & Spa during spring's full bloom, the two-and-a-half day event featured seminars, panel discussions, networking sessions, and special events, bringing together the world's most influential wine and beverage leaders—from winemakers to CEOs, and included keynote speakers Stephanie Gallo, Vice President of Marketing, E. & J. Gallo Winery; Lynda Spillane, Public Speaking Coach & Speechwriter for Heads of State, Presidents, CEOs and Executives, The Persuasive Word Inc.; and Maggie Henriquez, President and CEO, House of Krug.
While only in its second year, the second-annual event sold out in less than three weeks after registration began and the waiting list exceeded 100.
Due to the overwhelming demand for tickets, next year's Women of the Vine Global Symposium to be held March 13-15, 2017 will again have an early registration period for members and sponsors prior to open-registration. Women and men in the alcohol beverage industry are encouraged to join not only to attend the 2017 Symposium, but to be an active participate in building the first-of-its-kind organization whose sole aim is to equip women with the support, knowledge and tools to advance their careers and grow, shape and improve their respective industries all year long.
"We have accomplished so much this year, but there's still much more to do," says Brenner. "I hope this year's Symposium inspired attendees to 'Step Up, Step Out' navigating their career to new territory, wherever that may be, and encouraged non-members to join the Alliance to keep advancing and growing in their careers, make connections, create change and raise the bar."
To inquire about membership, please visit, WomenOfTheVine.com
Sponsors for the Women of the Vine Global Symposium includes Founding Sponsor, Southern Wine & Spirits of America, Inc.; Diamond Sponsors: Bronco Wine Company, CF Napa Brand Design, Constellation Brands, E. & J. Gallo Winery, Glazer's, Moët Hennessy USA, Ste. Michelle Wine Estates, The SOMM Journal, The Tasting Panel Magazine, The Clever Root; Platinum Sponsors: Beam Suntory, G3 Enterprises, Moscow Copper Co., Palm Bay International, Riedel, Treasury Wine Estates, Vintages by Harlequin, Vintage Wine Estates, Zipz Packaging; Gold Sponsors: AVMS, Bacardi, Banfi, Boisset Collection, Breakthru Beverage Group, , Deutsch Family Wine & Spirits, Diageo, Fetzer Vineyards, FIJI Water, Global Wine Cellars, J. Lohr Vineyards & Wines, JUSTIN Vineyards & Winery, Landmark Vineyards, Pernod Ricard USA, Republic National Distributing Company, Rodney Strong Vineyards, Trinchero Family Estates, Wente Vineyards, WineShop At Home, Young's Market Company.
For a full list of sponsors including those at the Silver, Bronze and Associate levels please visit WomenOfTheVine.com.
For Sponsorship and Corporate Partnership Inquiries, please contact Deborah Brenner at info@womenofthevine.com, or call 888-750-1863.
About The Women of the Vine Alliance
The Women of the Vine Alliance is a membership-based alliance that empowers and equips women worldwide to advance their careers in the alcohol beverage industry, fostering gender diversity and talent development across the industry at large. Guided by an advisory board of top international executives in the alcohol beverage industry, Women of the Vine offers extensive education, advocacy, training, mentorship, networking and steadfast support for women at every position in the field, particularly through the annual Women of the Vine Global Symposium, April 4-6, 2016 in Napa, California. Women of the Vine: Raising the Bar. For more information, please visit WomenOfTheVine.com or call 888.750.1863.