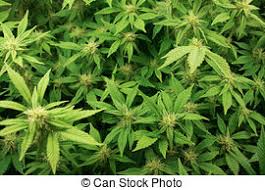 NEW YORK, October 9, 2018 /PRNewswire/ –According to data provided by Grand View Research, the global legal cannabis market is projected to reach USD 146.4 Billion by end of 2025. The growing adoption of cannabis products for various medical applications such as cancer, mental disorders, chronic pain, among others, are expected to drive revenue growth in the near future. The research indicates that the legal cannabis industry has started gaining traction worldwide due to very high demand among consumers for recreational and medical products. As a result, high public and private investments for research and the development of safer forms of ingesting cannabis such as tinctures, oils, vapes and other edibles are expected to positively reinforce market growth. AmeriCann, Inc. (OTC: ACAN), KushCo Holdings, Inc. (OTC: KSHB), iAnthus Capital Holdings, Inc. (OTC: ITHUF), Village Farms International, Inc. (OTC: VFFIF), mCig, Inc. (OTC: MCIG)
Data published by Arcview Group shows that about one in four adults in legal states choose to use cannabis. The portion of adults, ages 21 and over, who report that they have consumed or used cannabis in the past 6 months range from 23% of California adults to 35% of Oregon adults in 2017. "The end of marijuana prohibition is in sight and what that means for this market cannot be overstated," said Troy Dayton, CEO of the Arcview Group. "There are billions of dollars in institutional capital chomping at the bit to take advantage of this shift, but so far haven't found a major way in. This leaves a limited window for businesses to get a foothold and build value for liquidity events that might come sooner than any of us thought possible just a few months ago."
AmeriCann, Inc. (OTCQB: ACAN) just announced breaking cannabis news that it, "has released designs for Building 2 which includes 345,000 square feet of cannabis manufacturing and cultivation infrastructure at its 52-acre Massachusetts Medical Cannabis Center (MMCC) in Freetown, MA.
The configuration of Building 2 includes over 100,000 square feet of dedicated cannabis extraction, processing and product manufacturing space and approx. 245,000 sq. ft. of cultivation infrastructure. The dedicated cultivation facilities are designed to utilize AmeriCann's proprietary greenhouse system called Cannopy. The design of Building 2 of the MMCC, which is 345,000 square feet, will include three distinct units:
•    Unit A: 184,720 square foot cannabis cultivation facility
•    Unit B: 40,178 square foot extraction and product manufacturing facility; and
•    Unit C: 118,580 square foot cannabis cultivation facility cannabis
AmeriCann will own and operate Unit B which is designed to provide extraction and product manufacturing support to the entire MMCC project, as well as to other licensed cannabis farmers throughout Massachusetts. In addition to large-scale extraction of cannabis plant material, AmeriCann plans to produce branded consumer packaged goods including cannabis beverages, vaporizer products, edible products, non-edible products and concentrates at the state-of-the-art facility. The Company has already commenced construction on the first phase of the 1 million square foot multi-phase MMCC project with a 30,000 square foot cultivation facility.
AmeriCann plans to replicate the brands, technology and innovations developed at its MMCC project to new markets as a multi-state licensed operator.
Infused products are becoming an increasingly larger segment of total cannabis sales in regulated markets. According to the Wall Street Journal, "Interest in cannabis as an ingredient in food and drinks in on an upswing; beer brewing giant Constellation Brands, Inc. (NYSE: STZ) recently took a $4 billionstake in Canadian marijuana grower Canopy Growth Corp., (NYSE: CPG) which makes cannabis infused drinks and other products."
Industry experts believe that the pending Massachusetts adult-use market, in conjunction with its existing medical program will exceed $1 billion by 2020. As the first approved adult-use cannabis market on the Eastern US, Massachusetts has the potential to become the epicenter for cannabis innovation and research.
About Massachusetts Medical Cannabis Center – Massachusetts Medical Cannabis Center (MMCC), a one million square foot sustainable greenhouse facility in Freetown, Mass. The first phase of the facility is scheduled to open and be ready for cannabis cultivation, processing, and infused product production in the spring of 2019. Once fully developed, the MMCC design calls for a research facility, a training center, corporate offices, a quality-assurance laboratory, and a facility for manufacturing cannabis-infused food, nutraceuticals and consumer packaged cannabis goods. AmeriCann intends to open similar facilities in states in which cannabis is legal for medical and adult use.
About AmeriCann- AmeriCann (OTCQB: ACAN) is a publicly traded agricultural technology (Ag-Tech) company that is developing a new generation of sustainable, state-of-the-art cannabis cultivation and processing properties. AmeriCann uses greenhouse technology which is superior to the current industry standard of growing cannabis in warehouse facilities under artificial lights. According to industry experts, by capturing natural sunlight, greenhouses use 25 percent fewer light bulbs, and utility bills are up to 75 percent less than in typical warehouse cultivation facilities. As such, AmeriCann's Cannopy System enables cannabis to be produced with a greatly reduced carbon footprint, making the final product less expensive. Additionally, greenhouse construction costs are nearly half of warehouse construction costs. The first publicly traded Certified B Corp in the cannabis industry, AmeriCann has proven its commitment to sustainable, clean cultivation of medical cannabis and to social and environmental ethics, transparency and accountability."
KushCo Holdings, Inc. (OTCQB: KSHB) is the parent company to a diverse group of business units that are transformative leaders in the cannabis, CBD and other related industries. KushCo Holdings, Inc. recently announced that it has signed an exclusive sales and innovation agreement with ExtractionTek Sales, LLC, dba. ExtractionTek Solutions ("ETS"), a leading provider of closed-loop hydrocarbon extraction equipment, based in Colorado. The reciprocal agreement is designed to drive additional client expansion for both companies through their complementary operations. "Our agreement with ETS will allow us to capitalize on the growing demand for closed loop hydrocarbon extraction by businesses that ultimately need solvents and hydrocarbon gases, generating additional opportunities for our aggressive customer expansion," said Jason Vegotsky, the President of Kush Supply Co. "ETS provides innovative solutions for quality-manufactured, efficient and safe extraction equipment and maintains strong customer relationships in many of the same key domestic markets that we currently operate within, further enhancing the opportunity to cross-sell our customer base."
iAnthus Capital Holdings, Inc. (OTCQX: ITHUF) owns and operates best-in-class licensed cannabis cultivation, processing and dispensary facilities throughout the United States, providing investors diversified exposure to the U.S. regulated cannabis industry. iAnthus Capital Holdings, Inc. recently announced its financial and operating results for the second quarter of 2018. The Company recorded USD 4.9 Million of revenues for the six months ended June 30th, 2018. Total revenues include the Company's cannabis revenues from Florida and Vermont totaling USD 0.5 Million, in addition to USD 3.9 Million in fair value adjustments on biological assets, which represents results from the Company's cultivation operations. "The iAnthus team had its hard hats on during Q2 2018, putting in place the foundation for rapid growth going forward. We continued to make significant investments in scaling our operations, including breaking ground on a state-of-the-art cultivation facility in New York State, acquiring additional space adjacent to our flagship dispensary in Brooklyn, expanding our Floridacultivation and processing facility, and signing dispensary leases ahead of schedule in seven Floridacommunities with another eight in the pipeline by the end of the year. We also opened our flagship dispensary in Boston, our first Massachusetts location. As iAnthus' multi-state operations continue to scale, our regional management teams have developed strong synergies, sharing expertise and experiences that will make the entire company stronger as we come to market," said Hadley Ford, Chief Executive Officer of iAnthus.
Village Farms International, Inc. (OTCQB: VFFIF) is one of the largest and longest-operating vertically integrated greenhouse growers in North America and the only publicly traded greenhouse produce company in Canada. Village Farms International, Inc. recently announced that it has been accepted as a member of the board of the U.S. Hemp Roundtable, a coalition of dozens of companies and major national grassroots organizations advocating for the full and permanent legalization of hemp in the United States. Village Farms is one of the first large agricultural companies and the first greenhouse grower to join the U.S. Hemp Roundtable. "Village Farms has been at the leading edge of new agricultural opportunities that can more profitably leverage our decades of experience as a vertically integrated greenhouse grower coupled with the scale and excellence of our North Americagreenhouse operations," said Stephen C. Ruffini, Chief Financial Officer of Village Farms International. "We look forward to making a meaningful contribution to the U.S. Hemp Roundtable's pursuit of establishing hemp as a legal agricultural commodity." Source: http://villagefarms.com/wp-content/uploads/2014/08/Village-Farms-International-Joins-Industry-Advocate-for-Full-Legalization-of-Hemp-in-the-US.pdf
mCig, Inc. (OTCQB: MCIG), headquartered in Jacksonville, Florida, is a diversified company servicing the legal cannabis, hemp, and CBD markets via its lifestyle brands. mCig, Inc. recently announced that it will begin harvesting its first crop of organic hemp from NYAcres in two to three weeks time. After harvested and dried, cannabidiol (CBD) will be extracted from the plant source material. The particular strains of hemp grown at NYAcres, Cherry Wine and Berry Blue sourced from the Colorado Hemp Project are known for their high concentrations of CBD. Once extracted, CBD distillate can be used as a component for a diverse range of end user products, from CBD capsules to CBD vape. Initial projections from its Advisory team and based upon their collective years of farm production and development; the Company expects revenues greater than USD 10 Million annually from the 40-acre yield. With 212 total acres available, the NYAcres Project could potentially yield up to USD 50 Millionper year in high demand CBD retail products with this unique approach. "MCIG will continue to seek strategic partnerships in hemp agriculture," says Paul Rosenberg, MCIG Chief Executive Officer. "The success of this venture with NYAcres is just the beginning. As the public demand for CBD and other hemp products grows, so does the need for a consistent hemp supply. With true hemp legalization on the horizon in the US, MCIG is well-positioned to capitalize on the growth of this soon-to-be billion dollar industry."
Subscribe Now! Watch us report LIVE https://www.youtube.com/FinancialBuzzMedia
Follow us on Twitter for real time Financial News Updates: https://twitter.com/financialbuzz
Follow and talk to us on Instagram: https://www.instagram.com/financialbuzz
Facebook Like Us to receive live feeds: https://www.facebook.com/Financialbuzz/
About FinancialBuzz.com 
FinancialBuzz.com, a leading financial news informational web portal designed to provide the latest trends in Market News, Investing News, Personal Finance, Politics, Entertainment, in-depth broadcasts on Stock News, Market Analysis and Company Interviews. A pioneer in the financially driven digital space, video production and integration of social media, FinancialBuzz.com creates 100% unique original content. FinancialBuzz.com also provides financial news PR dissemination, branding, marketing and advertising for third parties for corporate news and original content through our unique media platform that includes Newswire Delivery, Digital Advertising, Social Media Relations, Video Production, Broadcasting, and Financial Publications.
Please Note: FinancialBuzz.com is not a financial advisory or advisor, investment advisor or broker-dealer and do not undertake any activities that would require such registration. The information provided on http://www.FinancialBuzz.com (the 'Site') is either original financial news or paid advertisements provided [exclusively] by our affiliates (sponsored content), FinancialBuzz.com, a financial news media and marketing firm enters into media buys or service agreements with the companies which are the subject to the articles posted on the Site or other editorials for advertising such companies. We are not an independent news media provider and therefore do not represent or warrant that the information posted on the Site is accurate, unbiased or complete. FinancialBuzz.com receives fees for producing and presenting high quality and sophisticated content on FinancialBuzz.com along with other financial news PR media services. FinancialBuzz.com does not offer any personal opinions, recommendations or bias commentary as we purely incorporate public market information along with financial and corporate news. FinancialBuzz.com only aggregates or regurgitates financial or corporate news through our unique financial newswire and media platform. For AmeriCann Inc. financial and corporate news dissemination, FinancialBuzz.com has been compensated five thousand dollars by axiom group. Our fees may be either a flat cash sum or negotiated number of securities of the companies featured on this editorial or site, or a combination thereof. The securities are commonly paid in segments, of which a portion is received upon engagement and the balance is paid on or near the conclusion of the engagement. FinancialBuzz.com will always disclose any compensation in securities or cash payments for financial news PR advertising. FinancialBuzz.com does not undertake to update any of the information on the editorial or Site or continue to post information about any companies the information contained herein is not intended to be used as the basis for investment decisions and should not be considered as investment advice or a recommendation. The information contained herein is not an offer or solicitation to buy, hold or sell any security. FinancialBuzz.com, members and affiliates are not responsible for any gains or losses that result from the opinions expressed on this editorial or Site, company profiles, quotations or in other materials or presentations that it publishes electronically or in print. Investors accept full responsibility for any and all of their investment decisions based on their own independent research and evaluation of their own investment goals, risk tolerance, and financial condition. FinancialBuzz.com. By accessing this editorial and website and any pages thereof, you agree to be bound by the Terms of Use and Privacy Policy, as may be amended from time to time. None of the content issued by FinancialBuzz.com constitutes a recommendation for any investor to purchase, hold or sell any particular security, pursue a particular investment strategy or that any security is suitable for any investor. This publication is provided by FinancialBuzz.com. Each investor is solely responsible for determining whether a particular security or investment strategy is suitable based on their objectives, other securities holdings, financial situation needs, and tax status. You agree to consult with your investment advisor, tax and legal consultant before making any investment decisions. We make no representations as to the completeness, accuracy or timeless of the material provided. All materials are subject to change without notice. Information is obtained from sources believed to be reliable, but its accuracy and completeness are not guaranteed. For our full disclaimer, disclosure and Terms of Use, please visit: http://www.financialbuzz.com.
For further information:
Media Contact: info@financialbuzz.com
+1-877-601-1879
Url: http://www.FinancialBuzz.com
SOURCE FinancialBuzz.com