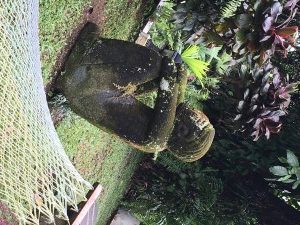 The Magellan Inn  little slice of zen paradise on the Caribbean in Costa Rica. If you are looking for a relaxing place this is it. There are six units; I recommend the deluxe rooms. You get air conditioning, Satellite TV, and a mini fridge. The breakfast is included which is lovely Costa Rica coffee, juice, roll, jams, and fresh fruit. My favorite feature was the yoga platform. I did't get to take a yoga class but I had two lovely afternoons of meditation and some yoga poses to stretch. The hammock on the patio also got a good workout.
The grounds are small but lovely. There were plenty of howler monkeys heard and plenty of frogs and  hummingbirds each day.
Terry was helpful in arranging a private tour of the national park with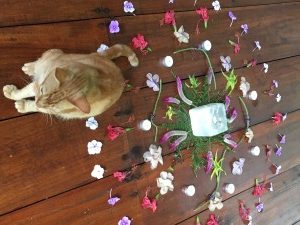 Fernando. He was excellent and we saw so many animals.