As much as I love wine sometimes you need something different. This is a delicious and easy recipe for Lavender Lemonade. You can always add a shot of vodka if you wish.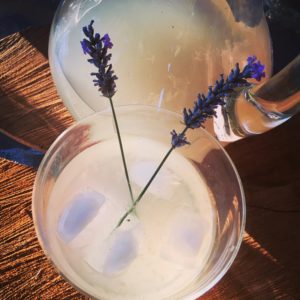 Ingredients
2-1/2 cups water

1/2 cup sugar

1 tablespoon dried lavender flowers

2-1/2 cups cold water

lemon juice from 6 large lemons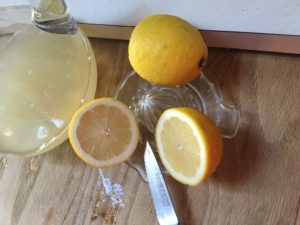 Directions
In a large saucepan, bring water and sugar to a boil. Remove from the heat; add lavender. Cover and let stand for 1 hour.

Strain and throw out lavender. Stir in cold water and lemon juice. Serve over ice with a sprig of lavender. 
If using lavender from your garden, make sure it hasn't been treated with chemicals.