Since its conception in 2010, the Whisky & Fine Wine Department at Leland Little Auctions has expanded to become the largest in the mid-Atlantic & Southeastern United States.  It is with this in mind that the auction house announces its most impressive sale to-date.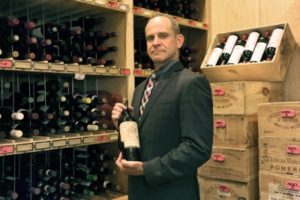 On March 10, 2016, the world's largest auction of Pappy Van Winkle Whiskey will be conducted, featuring over 100 bottles from the highly sought-after Old Rip Van Winkle Distillery.  Included will be over 40 lots of the prized 13, 15, 20 & 23 year old Pappy Van Winkle Family Reserve whiskey as well as an exclusive Old Rip Van Winkle 23 year bottle of bourbon.  This rare bourbon, which was distilled in 1986, was hand-selected by Julian & Preston Van Winkle.  It is sold with a beautiful Glencairn crystal decanter, glasses, leather lined presentation box and carries a presale estimate of $5,500 – $6,500.  Bottles from the Old Rip Van Winkle Distillery in this sale were assembled from across the United States.
In addition to large and growing national and international audiences, the auction house has earned the admiration of local wine connoisseurs by offering them the opportunity to acquire the kinds of scarce and highly sought-after bottles typically not seen outside of major metropolitan hubs like New York or Chicago.  According to the auction house's whisky & fine wine director, Mark Solomon, "Five years ago few collectors had heard of us.  But today we have a strong local following that has been championed by the nationally recognized wine & epicurean scene."
Leland Little Auctions saw record-breaking results in 2015 with prices totaling over $1.1 million.  The auction house is internationally recognized as cultivating one of the world's top whisky & wine departments.  The rapid growth of the department, as measured by a 2015 30% jump in sales over the previous year, is noteworthy.  As Solomon comments, "Although we would like to take all the credit for the department's rapid ascent in the wine collecting world, the fact is that it's our loyal followers everywhere who have made us who we are.  We spend much of our time cultivating relationships and have even earned some new friendships along the way, like with wine tastings held for Diplomatic Corp members of the State Department."
If you are interested in becoming a whisky or wine bidder or consignor, please contact Mark Solomon at Mark@LelandLittle.com.
Leland Little Auctions
620 Cornerstone Court
Hillsborough, NC  27278
919.225.5916, Mark@LelandLittle.com
SOURCE Leland Little Auctions
RELATED LINKS
http://www.llauctions.com