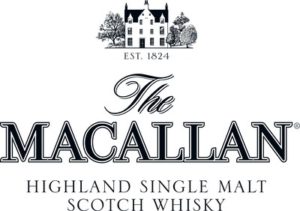 NEW YORK, July 19, 2018 /PRNewswire/ — This July, The Macallan, the world's most admired single malt Scotch whisky, is bringing its new, awe-inspiring Scottish distillery to life stateside.
'The Macallan Distillery Experience' coming to New York City right in time for National Scotch Day (July 27), celebrates The Macallan's stunning Speyside destination with the first interactive 4D group virtual reality experiences open to consumers ever. Through a multi-sensorial virtual journey, guests will get  an inside look into the Single Malt by choosing a path to explore the distillery's striking contemporary architecture, unique collectable expressions and untold stories from its very own Easter Elchies Estate in Speyside, Scotland – home to The Macallan since 1824.
The premiere of 'The Macallan Distillery Experience' will take place at a private event in Brooklyn on July 23, 2018, and then be open to whisky lovers and curious commuters at Grand Central Station in the heart of New York City July 25 – 27, 2018.
Samantha Leotta, Brand Director of The Macallan, said: "We're proud to celebrate the opening of The Macallan's breathtaking new distillery and visitor experience in Scotland and exciting new era of innovation by unveiling this immersive installation in New York City. Participants can explore the new distillery as if they were really there, and choose their own path to learn more about the iconic estate, history and heritage of The Macallan and its unrivaled whisky-making process. This journey was created so participants can be virtually transported to Speyside and experience the sights, sounds and scents of our new home."
In June 2018, The Macallan unveiled its iconic and unprecedented new distillery and visitor experience, almost four years and $186 million in the making. To bring this one-of-a-kind destination to life around the world, The Macallan – which has a history of pioneering innovative technology like touchable videos and augmented reality experiences – created a 360-degree video (using technologies such as drones and a remote-controlled robot) to transport consumers to this whisky mecca.
Typically, 360 and VR  headsets are isolating experiences, but this immersive activation allows a small group of people to travel to The Macallan's home together by stepping into a 15x15x15 cube-like projection structure. An in-person guide takes guests through the experience, highlighting the new distillery and its iconic estate as 360-degree videos are projected on all sides of the structure's walls. The experience includes cutting-edge wind and scent diffusion technology matched to the footage. Fully interactive leap motion controls allow guests to guide the experience with a mid-air gesture of their hand, and select which parts of the distillery they want to learn about.
Consumers 21 and over can explore 'The Macallan Distillery Experience' at Grand Central Station's Vanderbilt Hall July 25-27. The events will occur from 11:30 a.m. to 7:30 p.m. (noon to 4 p.m. on Friday). As part of the experience, guests will have the opportunity to enjoy samples of The Macallan's newly released Edition No.4 whisky along with bites of traditionally inspired Scottish fare.
Outside of the NYC events, whisky enthusiasts around the globe will be able to view 'The Macallan Distillery Experience' on their mobile phones or desktops, through social media, or at select wine and liquor retail stores, bars and restaurants using a VR headset.
For more information, please contact TheMacallan@Mbooth.com
ABOUT THE MACALLAN
Founded in 1824 in the heart of Speyside, The Macallan is one of the world's' most admired and awarded single malt whiskies. The reputation of The Macallan is based on a product of outstanding quality and distinctive character, founded upon a set of guiding principles, the Six Pillars. An unrivalled obsession with quality has been the hallmark of The Macallan since its' founding by Alexander Reid on a plateau above the river Spey in north-east Scotland. The distillery is surrounded by the 390 acre Macallan estate, with Easter Elchies House at its center, a Highland Manor built in 1700.
For more information visit https://www.themacallan.com/en-us. The Macallan can also be found on Facebook, Twitter and Instagram
SOURCE The Macallan
RELATED LINKS
https://www.themacallan.com/en-us