NEW YORK, Aug. 8, 2017 /PRNewswire/ — Amarula, the best-selling South African cream liqueur, announced today the start of their new awareness and fundraising campaign in the U.S. to save the African Elephant. In partnership with the renowned conservation group, WildlifeDIRECT, they launched a new campaign titled "Don't Let Them Disappear." The global campaign aims to raise awareness to the ongoing struggle to protect the world's declining African elephant population. The cornerstone of the campaign is a fundraising initiative whereby $1 from every bottle of Amarula sold in the U.S. between September 1, 2017 and December 31, 2017, will go directly to WildlifeDIRECT's impactful global conservation efforts.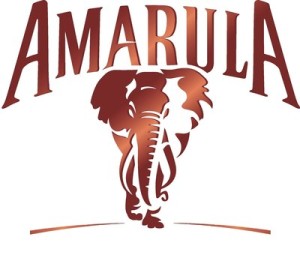 To kick off the "Don't Let Them Disappear" campaign in the U.S., Amarula is hosting a visually-arresting event in New York City on August 12th, World Elephant Day, wherein a life-sized ice sculpture of an African elephant will be placed in the sweltering heat of New York City to illustrate the rapid loss of the African elephant population. The "Disappearing Elephant" will be on display at Union Square North starting at 7am and remaining onsite for the entire day. The lifelike sculpture will consist of roughly 85 blocks of ice, weighing an estimated amount of 18,000lbs. Over the course of the day, this massive ice sculpture will gradually melt, symbolizing the alarming rate in which African elephants are disappearing at the hands of poachers. Dr. Paula Kahumbu, the foremost authority on African elephants and CEO of Amarula's charitable partner, WildlifeDIRECT, will be present to educate and help raise awareness to the public.
"There are only approximately 400,000 African elephants left in the world, and one is lost every 15 minutes to poachers. We need help spreading the word about the plight of our elephants," says Dr. Kahumbu, CEO of WildlifeDIRECT. "This campaign is a critical component to our global conservation efforts, and the funds raised through Amarula's help with truly make a difference."
The global initiative by Amarula continues the company's consistent efforts since 2002 to help save the African elephants. Launched in 1983, Amarula is known worldwide, and today, has a retail presence in 100 countries, accumulating numerous awards across the globe.
The African elephant plays a crucial and symbolic role in the creation and spirit of the celebrated cream liqueur. Once a year, elephants begin their journey to feast on the sun-ripened fruit of the Marula trees, which grow wild and free across the subequatorial plains of Africa. This signifies to local communities the fruit is ready to be hand-harvested and ultimately turned into Amarula.
Amarula is available worldwide, with national distribution at a retail price of $23.99. For more information about Amarula and their "Don't Let Them Disappear Campaign," visit: www.amarula.com.
About WildlifeDIRECT
WildlifeDIRECT  is a registered 501(c)3 nonprofit founded in 2004. WildlifeDirect is well-known for its flagship campaign, Hands Off Our Elephants, focusing on ending the poaching of African Elephants. For more information please visit http://wildlifedirect.org.
About TD Artisan Spirits
Amarula is imported and marketed by TD Artisan Spirits, a portfolio made up of 20 brands from nine countries. For more information, visit www.terlatowines.com/artisan-spirits.
SOURCE Amarula
CONTACT: Media Contact, EVINS Communications, (212) 688-8200, amarula@evins.com; To schedule an interview with Dr. Paula Kahumbu, or to receive images from the "Disappearing Elephant" event, please contact Lesley Hennen at (212) 377-3576 or via email at Lesley.Hennen@evins.com.
RELATED LINKS
http://www.amarula.com