Now Accepting Applications for Second Annual Seed Grant and Mentorship Program
STAMFORD, Conn., June 23, 2020 /PRNewswire/ — Fleurs de Prairie, the premium rosé wine, is on a mission to help make the world a more beautiful place with their second annual Seeds of Beauty Campaign. Now accepting applications, Seeds of Beauty aims to celebrate individual creators by providing financial support and mentorship. Amidst a time of unprecedented uncertainty, the campaign looks to fuel creative spirits and encourage passionate artisans who create beauty in their communities through art, design, food, writing and beyond. The campaign is a natural extension of the Fleurs de Prairie brand, which is named after the beautiful fields of wildflowers that create the famous beauty of the Provence region.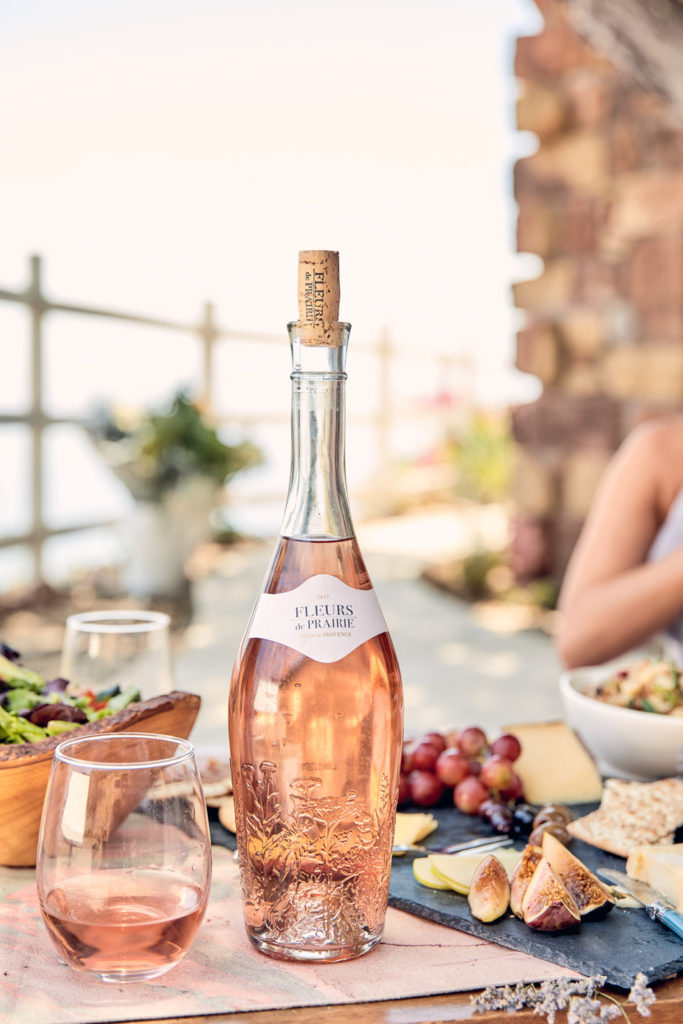 "Fleurs de Prairie rosé is a tribute to the splendor of Provence, and Seeds of Beauty recognizes and supports individuals who are using their passion and talent to make the world a more beautiful place," says Martha Dzwonkowski, Brand Manager of Fleurs de Prairie. "Now more than ever, we are excited to support creators who are powered by kindness, strengthened by generosity and inspired by beauty."
Beginning today, Fleurs de Prairie invites creators and artisans to apply for seed grants by illustrating what their passions are and how they spread beauty in their own unique way. The brand also wants to understand how they plan to use the seed money to help grow their business. Fleurs de Prairie will select three creators who embody the brand's mission and supply each of them with $5,000 grants to help fund their endeavors. In addition, Fleurs de Prairie will support the winners through the #FleurishTogether Mentorship Program, led by marquee ambassadors Grace Atwood of The Stripe and Bad on Paper podcast, Hayet Rida of HayetRida.com and The Rida Collective, and Kate Arends of Wit & Delight. They will provide one-on-one business lessons and offer guidance on how to grow and propel the winners' careers.
Part of the Deutsch Family Wine & Spirits portfolio, Fleurs de Prairie is a premium rosé wine sourced from Provence, one of the most celebrated wine regions in France. The wine reflects the beauty of the region and the brand believes in celebrating and supporting those creating beauty in their own communities. In 2019, the Seeds of Beauty campaign proudly recognized three creators, Alli Koch of Alli K Design, Carolyn Brown, Founder of The Crown Collective, and Erika Wasser, Founder of Glam+Go, who exemplified Fleurs de Prairie's brand values.
For more information and rules/regulations to apply, please visit www.fleursdeprairie.com/seeds-of-beauty. Submissions are due by August 31. For the latest updates, follow along on social media at @fleursdeprairie.
ABOUT FLEURS DE PRAIRIE
"Fleurs de Prairie" translates as "wildflowers," celebrating the beautiful fields of wisteria, lavender, poppy, and sunflowers carpeting Provence. This wine is sourced from select Provençal vineyards that dot the coastal wind-swept hillsides of the region. The Mediterranean combination of sun, wind, mild water stress, and ocean influence provide ideal conditions for grapes to ripen to the perfect balance of flavor and freshness. This wine is crafted in the traditional Provençal style with a pale salmon color, delicate flavors of strawberry, rose petals, and herbs, and a bright, refreshing acidity. It is made by the family-owned Les Grands Chais de France. For more information, please visit www.fleursdeprairie.com.
ABOUT DEUTSCH FAMILY WINE & SPIRITS
Initially called W.J. Deutsch & Sons Ltd., the company was founded in 1981 by Chairman Bill Deutsch to market quality wines produced by prestigious families from major wine regions of the world. In 2009, it announced the expansion of the award-winning company to include a Spirits Portfolio. Today the company is renowned for its brand-building prowess and its ability to meet the needs of the modern consumer. Bill's son Peter Deutsch is CEO; thus two generations of the Deutsch family work side by side in their continuous quest to build strong brands and relationships throughout the wine and spirits industry.
The portfolio includes award-winning wines from Australia: [ yellow tail ], [ yellow tail ] Bubbles, Peter Lehmann, Peter Lehmann Clancy's; California: Bellacosa; Eppa SupraFruta Sangria, Girard Winery, Joseph Carr, Josh Cellars, Josh Cellars Reserve, Kunde Family Estate, Layer Cake; The Calling; France: Andre Lurton, Cave de Lugny, Fleurs de Prairie, Hob Nob Vineyards, Sauvion et Fils; Washington: Skyfall; Italy: Barone Fini, Villa Pozzi; New Zealand: The Crossings; Portugal: Quinta Do Vale Meao; Argentina: Clos de los Siete; Ruta 22; and award-winning spirits: Redemption Whiskey, Bib & Tucker Bourbon, Masterson's Rye, Luksusowa Vodka and Gray Whale Gin. www.deutschfamily.com
MEDIA CONTACTS:
Zapwater Communications
Jenn Lake / Carly Kuikman
jenn@zapwater.com / carly@zapwater.com
SOURCE Fleurs de Prairie
Related Links