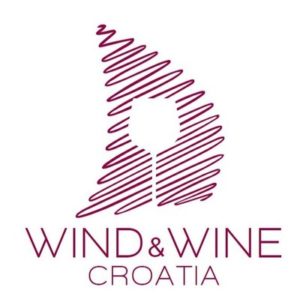 YOUNTVILLE, Calif., April 5, 2018 /PRNewswire/ — Croatia has been making wine for 2 millennia and is home to the oldest continuously-planted vineyard in the world — yet many people have never tasted Croatian wine.
Wind & Wine Croatia is on a mission to change that. This adventure travel company takes small groups on week-long luxury sailing trips and organizes custom, curated winery experiences in the Dalmatian Islands. Travelers will experience the adventure of sailing and sleeping on a modern yacht while visiting six hand-selected wineries and exploring six historic islands and towns.
Wind & Wine Croatia is co-founded by seasoned wine professional Lizann Grupalo and life-long sailor and certified yacht master Ivan "Pale" Paškvan. Both have over 20 years of experience in their respective fields and formed this company to share their two passions – wine and sailing — with others.
"Wine in Croatia has a celebrated history of more than 2,500 years and offers more than 130 indigenous grape varieties," said Lizann Grupalo, co-founder of Wind & Wine Croatia. "The vineyards are planted in some of the most stunning regions of the country. With each passing year, Croatian wines garner more accolades and awards, yet they remain relatively undiscovered globally. We hope to change that with our wind & wine tour!"
What You Will Experience
Wind & Wine Croatia is currently booking trips for June – August 2018. The itinerary includes one-way navigation under sail from the city of Trogir/Split, ending in Dubrovnik, one of the most beautiful ancient cities in the Mediterranean known for its white limestone streets and ancient city walls. Along the way, visitors will explore a variety of popular and off-the-beaten path islands such as Brač, Hvar, Vis, Šćedro, Pelješac Peninsula and Korčula. With options to hike, explore, swim and snorkel by day, the afternoons and evenings will provide ample opportunity to visit local wineries, enjoy olive oil tastings and sample the local cuisine, all while strolling the streets of these quaint and charming towns.
Guests can choose between a modern, state-of-the-art sailing yacht or catamaran experience. Each yacht, with skipper and host, will accommodate six guests and be part of a small 4-boat flotilla, which provides travelers space to explore each island on their own or, if they wish, engage with other like-minded travelers as they discover the history and complexity of Croatia, its wines and its people. Each yacht offers modern amenities including the tranquility and privacy of double bed cabins, each with their own bathroom. Priority is given to full boat bookings. Customized solutions are also available upon request.
About Wind & Wine Croatia
Wind & Wine Croatia is an innovative adventure travel company that takes small groups on week-long luxury sailing trips and organizes custom curated winery experiences in the Dalmatian Islands.  Learn more and book your trip at windandwinecroatia.com. Follow @WindWineCroatia on Twitter, Facebook and Instagram.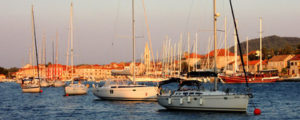 Media Contact:
Lizann Grupalo
192869@email4pr.com
702.204.5393
SOURCE Wind & Wine Croatia
RELATED LINKS
https://www.windandwinecroatia.com