Part three of a 36 hour trip to Yakima. Craft Beverage Yakima was our host and showed us what is going on in Yakima. Craft Beverage Yakima is  made up of wine, beer, cider, and spirits producers located in the city of Yakima. They are dedicated to increasing awareness for the region as producers of high quality artisanal craft beverages.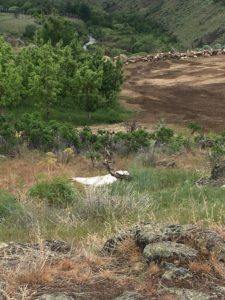 How to get to Yakima: Wineries Express is owned and operated by Eric G. Miller. Eric has a B.S. in Global Wine Studies from CWU and is a wealth of information. He was our guide and picked us up in Seattle and took us around Yakima in his 29 passenger bus. Eric offers charter wine tours, corporate events, Yakima to Seattle trips, think Seahawks and Mariner games. It was a pleasure riding with him.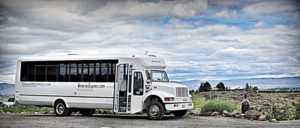 Where to Stay: Hilton Garden Inn & Hotel Maison Both hotels are right downtown and easy walking distance to breweries, restaurants, and winery tasting rooms.
Where to Eat: Cowiche Canyon Kitchen and Icehouse is located in downtown Yakima and features classic American cuisine with a focus on fresh and local. I loved the deviled eggs.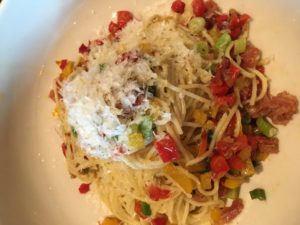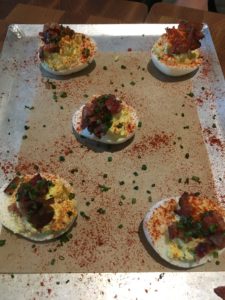 We also visited Zesta Cucina on our way back home. I highly recommend the scallops, tuna, halibut, and the Manhattan in an ice ball.