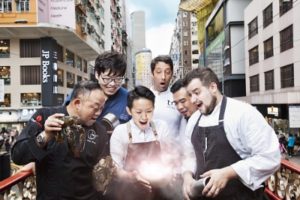 LOS ANGELES, Oct. 6, 2016 /PRNewswire-USNewswire/ — The Hong Kong Tourism Board (HKTB) is pleased to present the 8th edition of the highly anticipated Wine & Dine Festival, which will be held from October 27-30, 2016 at the Central Harbourfront Event Space, showcasing more than 420 booths. This year's Festival will promote emerging culinary talent from some of the trendiest restaurants and bars in the city.
One of this year's highlights is the Star Food Booths, located in the remodelled Grand Pavilion. In this exclusive area, Grand Wine Pass Holders can sample sensational dishes from a collection of restaurants in Hong Kong. Up-and-coming chefs will present their Asian-influenced dishes with innovative cooking styles and creative flair.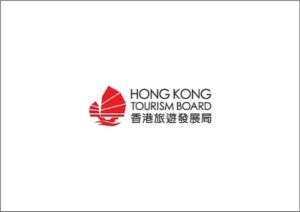 Chef and restaurateur May Chow's Little Bao has been heaving with diners ever since it first opened. In the Grand Pavilion, she'll present dishes like mentaiko cheese rice rolls, and Wagyu steak and egg rice rolls. Agustin Balbi of The Ocean, who was named one of the top 10 Best Young Chefs of 2015 in the San Pellegrino Selection, will have a menu including slow-cooked king salmon with fennel seed and parsnip, and smoked scallop with onion texture and micro green salad. Seasoned chef/owner Eddy Leung of Chez Ed, who has cooked in some of Hong Kong's top restaurants, will showcase delectable items, such as warm lobster salad with mango coulis and 12-hour-braised Wagyu beef cheek in red wine jus. Other top restaurants participating in the Star Food Booths are celebrity chef Judy Joo's Jinjuu, contemporary Balinese TRi, charming restaurant BIBO, Mercedes Me andHarlan's.
A new addition to the gourmet event this year is the Hong Kong Bar, featuring talented mixologists including CÉLA VI's Reeve Yip, one of the most influential beverage educators and bar operators in Asia, the world famousSalvatore Calabrese at classy Maison Eight, and Toby Lo of Angel's Share, who placed in the Top 3 in the World Class 2016 Hong Kong & Macau Finals. They, along with mixologists from other fantastic bars Bao Bei,Stockton, Fu Lu Shou, Sohofama, The Envoy, NEO Cocktail Club, and Seafood Room, will be tasked with creating the Hong Kong Inspired Cocktail, dedicated to the vibrant nightlife of the city. Some bars will use white liqueur as the base of their creative concoctions, while others will use whisky as the foundation of their drinks.
SOURCE Hong Kong Tourism Board
CONTACT: Quinn Doan / John Soriano, Hong Kong Tourism Board, (323) 938-7265 / (323) 938-7274, Quinn.Doan@hktb.com / John.Soriano@hktb.com