TULALIP RESORT CASINO'S CULINARY TEAM IS GETTING PEARED-UP
The Resort's Chefs Get Creative With Local Organic
Farmed Pears During Their December and January Pear Affair Dining Event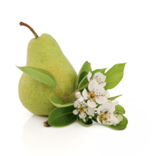 Tulalip, Washington — Tulalip Resort Casino's culinary team is excited to be showcasing Washington state's fresh organic pears from Yakima's Superfresh Growers during their December and January Pear Affair event, which runs from December 1 through January 2017. Every dining venue is getting in on the celebration from pear inspired drinks to savory and sweet dishes prepared with a variety of local pear varietals. It is sort of like speed dating for pears.
In 2009, Yakima's Superfresh Growers Logistics was born from the creators that made DSG one of the world's largest growers and marketers of apples, pears, and cherries. The company became recognized worldwide for its produce expertise and pioneering work in freshness. Integral to the company's success was its transportation division, which now operates independently and serves the entire produce industry. Superfresh Growers Logistics is led by fifth generation family member Kevin Kershaw, Director of Transportation.
"We have been farming the land in eastern Washington for over 125 years and share the same American farming family values as the many Superfresh growers who grow fruit for the Superfresh Growers brand. Namely, to grow and deliver safe and healthy fruit to families around the world," states Robert Kershaw, President.
If a pear cocktail is on the bucket list, then look no further than Tulalip's December and January Pear Affair to take it off the list. Cedars Cafe or the Gaming Floor are good places to start. Don't be weary by starting with Tito's Very Peary, which is made with Tito's Handmade Vodka, Belle Paire Pear Liquor, Kern's Pear Nectar, fresh lemon juice, St. George Spiced Pear Liquor. Enjoy it served on the rocks or be daring by drinking it straight up in a martini glass. Other notable cocktails getting stirred up are their Spiced Pear with St. George Spiced Pear Liqueur, Disaronno Amaretto, with fresh lemon juice poured over ice; or the Perfect Pair with its St. George Spiced Pear Liqueur, Disaronno Amaretto, and fresh lemon juice served on the rocks.
The Tulalip Bay Restaurant, Destinations Lounge and The Draft Sports Bar and Grill trifecta will be serving a Spiced Ginger and Pear with Marker's Mark Bourbon, St. George Spiced Pear Liqueur, fresh squeezed lime juice, with a float of Crabby's Ginger Beer. Blackfish Wild Salmon Grill and Bar is shaking up the season with a Fall Harvest Cooler, which is built with fresh Granny Smith apples, organic D'Anjou pears, Grey Goose Pear Vodka, fresh sweet and sour, finished with a splash of Sprite. Journeys East is feeling a bit moonstruck with its Moonstone Asian Pear cocktail made with Domaine De Canton Ginger, Xante Pear, fresh lime, and a homemade six spice syrup.
"We are so thrilled about our new dining event — Pear Affair, which takes place post Washington state's pear harvest. This sweet fruit is one of Washington's crown jewels, and we are placing it on the pedestal it so deserves.  We are pairing up with Yakima's Superfresh Growers chief horticulturist to create the perfect union of grassroots organic farming with dishes prepared by our creative chef team," shares Executive Chef Perry Mascitti. "Guests can experience this glorious bounty and culinary artistry each night at all of our restaurants, where chefs will prepare their savory pear creations along with a selection of sweet endings prepared by our pastry chef.  It's a flavor journey that shouldn't be missed — so come celebrate with us!"
All set with the pear drinks and looking for a sweet and savory new pear dish? Check out the following:
Try Cedars Cafe's Amaretto Bosc Pear Belgian Waffle infused with organic fresh pears with a fresh pear, amaretto, and walnut reduction topped whipped cream; or the featured dessert of Warm D'Anjou Pear Crisp with fresh organic pears with an oat streusel and vanilla ice cream.
Blackfish Wild Salmon Bar and Grill will be cooking up Lightly Smoked & Grilled King Salmon with grilled organic Bosc Pear, black pearl rice medley, Riesling beurre blanc, huckleberry compote, and broccolini. For the sugar lover their featured dessert is a Brown Butter D'Anjou Pear Tart with organic pears, earl grey infused custard sauce and fresh blackberries.
Tulalip Bay's Chef is showcasing a Pear Crusted Pork Belly with Pickled D'Anjou Pear with a tarragon infused pear sphere, and a pear and lavender mustard chutney. Or go sweet with a Gorgonzola Dolce Gelato made with roasted organic D'Anjou pears, Gorgonzola dolce-hazelnut shortbread, date compote, and Bosc pear chips.
Journeys East features Wok Stir Fried Shrimp with local organic D'Anjou pears from Yakima with a rainbow of bell peppers; or their Deep Fried Crispy Jumbo Shrimp tossed in a sweet creamy sauce flavored with organic Bosc Pears.
The Draft Sports Bar and Grill is going green with their D'Anjou Pear Prosciutto and Hazelnut Salad tossed with mixed greens tossed, house-made balsamic vinaigrette, sliced organic D'Anjou Pears, cured prosciutto, toasted hazelnuts and bleu cheese.
The Hotel Espresso Bar will offer a D'Anjou Pear Chutney Chicken Sandwich with roasted pear chutney glazed chicken breast with organic pear chutney cabbage slaw, smoked Gouda on a brioche bun with D'Anjou pear aioli.
The Resort's Carvery is getting wrapped up in their Pear Affair Chicken Salad Wrap with diced chicken, organic D'Anjou pears, Craisins, candied walnuts, and chopped celery tossed in a Waldorf Dressing rolled in a flour tortilla.
Eagles Buffet is going wild with their Baked Wild Sockeye Salmon served with a pear butter made with organic pears, topped with crushed candied pecans and seasoned with Eagles Buffet sweet and spicy salmon rub.
For more information about Tulalip Casino Resort or to book a spot at one of the peared-up restaurants, visit tulalipresort.com.
# # # #
About Tulalip Resort Casino
Award winning Tulalip Resort Casino is the most distinctive gaming, dining, meeting, entertainment and shopping destination in Washington state. The AAA Four Diamond resort's world class amenities have ensured its place on the Condé Nast Traveler Gold and Traveler Top 100 Resorts lists. The property includes 192,000 square feet of gaming excitement; a luxury hotel featuring 370 guest rooms and suites; 30,000 square feet of premier meeting, convention and wedding space; the full-service T Spa; and 7 dining venues, including the AAA Four Diamond Tulalip Bay Restaurant. It also showcases the intimate Canoes Cabaret; a 3,000-seat amphitheater. Nearby, find the Hibulb Cultural Center and Natural History Preserve, Cabela's; and Seattle Premium Outlets, featuring more than 122 name brand retail discount shops. The Resort Casino is conveniently located between Seattle and Vancouver, B.C. just off Interstate-5 at exit 200. It is an enterprise of the Tulalip Tribes. For reservations please call (866) 716-7162.
Allan Aquila & Associates, LLC
Public Relations C:
206 948 1997