Another great cruise with Wine Diva Deb. This time it's to Denmark, Germany, Poland, Estonia, Russia, Finland, and Sweden. Learn more here.
Join Wine Diva Deb on the newly renovated Azamara Journey experiencing a romantic summer following the midnight sun to the Baltic and great ports of Germany and Poland. And why not make it an experience of a life time and do a back to back with the North Cape!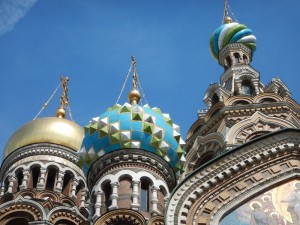 Copenhagen is a beautiful city, and bike-friendly. Arrive early and see it that way.  Then it's off to the German port of Warnemünde and let the romance begin.
Wander the Alter Storm boardwalk, climb to the top of the lighthouse, and visit the 13th-century town hall. Or take the train into Berlin and visit the Brandenburg Gate, designed as a triumphal arch for Kaiser Wilhelm II – you will feel just as glorious walking through it. A late stay means a visit to the Prater Garten, the oldest beer garden in the city. It survived the bombings of both world wars so it can handle a wild night.
Spending the night in Gdańsk gives time to study the history of Solidarity, visit the famous White Frigate at the National Maritime Museum and wander the Grand Hotel in Sopot where Hitler, Omar Sharif and Marlene Dietrich have gone before.
Next up, take a guided walk of Tallinn's Old Town, showcasing its rich history, including the great tradition of beer making. You may have to sample some.
In addition to romance, golf was promised. There are plans to play at the Estonian Golf and Country Club, created within an ancient archeological site, and at Bro Hof Slott, situated directly on stunning Lake Mälaren and designed by Robert Trent Jones, who made certain the wind is always part of the game here.
St. Petersburg is filled with experiences of all kinds, and two overnights mean you can have them all. Helsinki has the Esplanade and the largest ice bars in the world. Kippis!
The voyage concludes with an overnight in Stockholm.  Although knowing it's Stockholm, you may want to stay even longer.