1st Annual #SparklingWineDay & #SparklingWineWeek Announced
The inaugural, global celebration of all sparkling wines announced for July 1st, 2016.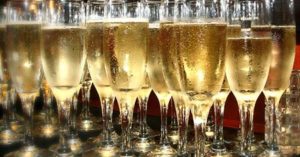 San Diego, CA, May 02, 2016 –(PR.com)– The first annual "#SparklingWineDay" to be celebrated on Friday, July 1st.
Until this year, the only major "#wine-day" that hasn't been represented is a day to promote and celebrate all of the great Sparkling wines available from around the globe.
"For many years now, there has been '#ChampagneDay,' that we promote and celebrate annually on the 3rd Friday of October, but it is not inclusive of all of the Sparkling wines from other regions around the world," said Rob Barnett, CEO & Founder of VinVillage.com.
"In support of our wine partners, VinVillage.com has been very active in promoting all of the '#wine-days,' such as #DrinkWineDay, #CabernetDay, #ChardonnayDay, #ChampagneDay, and the many others. So, in collaboration with our many Sparkling wine partners, we are initiating #SparklingWineDay to be celebrated annually every July 1st. And, we want all Sparkling wine producers, worldwide, to know that they are also invited to participate in #SparklingWineDay, no matter where they are located," said Barnett.
With the ever-growing importance of Social Media as a communication channel for engaging consumers, company branding, and for businesses to spread their message, having a #SparklingWineDay is more than appropriate, and its time has finally come.
In conjunction with #SparklingWineDay on July 1st, there will also be #SparklingWineWeek running annually from July 1-7, to allow all Sparkling Wine Producers, worldwide, a week-long opportunity to promote their wines to consumers.
In support of launching the first ever #SparklingWineDay and #SparklingWineWeek, VinVillageRadio, the popular internet radio show, celebrating its 8th anniversary in May, 2016, after having broadcast over 400 consecutive weekly shows, consisting of more than 1500 interviews of the "who's who" in wine and food, will be featuring select Sparkling Wine Producers on the show during the weeks leading up to July 1st.
Furthermore, to create consumer anticipation for both #SparklingWineDay and #SparklingWineWeek, VinVillage.com is also promoting a "Sparkling Wine Pavilion" at the 11th Annual "LA WineFest" on Saturday and Sunday, June 25-26 in Los Angeles, the week prior to July 1st.
So, Sparkling Wine Producers, help spread the word that on Friday, July 1st, winelovers around the globe should celebrate your wonderful Sparkling wines, both in their glass, and online using #SparklingWineDay.
Sparkling Wine Producers interested in being interviewed on VinVillageRadio, or interested in participating in the "Sparkling Wine Pavilion" at LA WineFest, should call, or email asap to Events@VinVillage.com.