Yakima Valley wineries offer Spring Barrel tasting
activities during two weekends in April

It is the most popular annual event for Yakima Valley vintners, and also for those in the know who appreciate the fine wines coming from the Yakima Valley. It is Spring Barrel Tasting, and this year it will be twice as good with festivities spread over two weekends. Pre Barrel tasting weekend April 16, 17, and Spring Barrel tasting weekend April 22-24, 2016.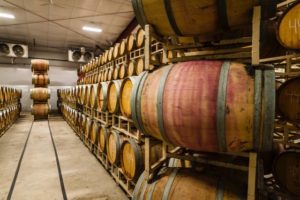 Thousands of fans pilgrimage to the Valley each spring to experience the taste of the latest vintage before it is actually bottled. Those who attend Spring Barrel Tasting will enjoy a "Sneak Peek," and first-hand knowledge of the wine. In addition to the barrel samples, many wineries are featuring a first look at new releases to sample and purchase.
The best way to peek at the future vintages is by purchasing your Premier Pass at wineyakimavalley.org. Your Premier Pass will allow entrance to most participating wineries for a reduced or waived tasting fee. Premier Passes are valid both weekends.
The winemakers and cellar staff will be on hand to share insights and answer questions.  One of the newest wineries in the Valley, Purple Star Wines in Benton City is offering an educational experience comparing their 2015 Syrah from an oak barrel vs concrete tank. Premier Pass holders will also enjoy cheese and crackers on both weekends.
As the oldest wine region, in Washington State, Yakima Valley has many small wine towns whose residents enjoy sharing a rural lifestyle with visitors.
Organizers encourage you to choose a designated driver for the weekend.
Barbara Glover
Wine Yakima Valley |  Yakima Valley — First.  Most.  Best.
ph: 509-965-5201 | wineyakimavalley.org