Celebrating 21 Years in Style – Taste Washington Sees Record Attendance
  More than 8,000 attended the nation's largest single-region wine and food festival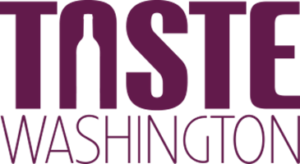 SEATTLE – Already the nation's largest single-region wine and food festival, Taste Washington set the bar high in its 21st year with record-breaking attendance of 8,000 people. Many of the events sold out early as attendees were drawn in by new attractions. The first-ever Sunday Brunch event at Quality Athletics and musical performances by Seattle-based singer/songwriter Kris Orlowski and Los Angeles synth pop duo Man Made Time enhanced the already popular festival that features fantastic Washington wines, along with local and nationally renowned chefs.
"Taste Washington represents the best of what makes this region so unique – a creative culture that celebrates the amazing wine, food and music woven into our culture," President & CEO of Visit Seattle Tom Norwalk said. "We are truly inspired by the record turn-out for our 21st year."
Taste Washington by the numbers:
| | | |
| --- | --- | --- |
| Category | 2018 | 2017 |
| Overall Attendance | 8,202 | 7,131 |
| Total wines poured during Taste Washington | 975 | 894 |
| Total oysters shucked during Taste Washington | 10,000 | 9,600 |
| Grand Tasting Attendance | 6,750 | 5,760 |
| Restaurants at Grand Tasting | 65 | 65 |
| Grand Tasting's Best Bite | The Capital Grille | The Capital Grille |
| Wineries at Grand Tasting | 239 | 225 |
| Wines poured at Grand Tasting | 717 | 675 |
The festival kicked off March 22 with the fifth annual Red & White Party hosted at AQUA by El Gaucho with 30 wineries pouring highly awarded and exclusive wine club wines. On Friday, March 23, attendees had the opportunity to stretch beyond downtown to experience the people – and places – that make up the fabric of our food culture with Taste Washington On the Farm at three unique locations: The University of Washington Center for Horticulture, Bainbridge Island's Heyday Farm and Finnriver Farm & Cidery on the Olympic Peninsula. That night, Taste Washington's The New Vintage featured wines from 60 wineries, a new release Rosé Lounge, and a first-ever live musical performance by Man Made Time. Nationally, renowned chefs like Diego Galicia and Rico Torres of Mixtli, Gregory Gourdet of Departure Restaurant + Lounge, Sheldon Simeon of Tin Roof, and Brooke Williamson of Hudson House curated beautiful small bites for the evening alongside regionally renowned superstars like, Thomas Griese of RN74, Tsuyoshi Kobayashi of Shiro's Sushi, Stuart Lane of Spinasse and Artusi, Melissa Miranda of Musang, Shota Nakajima of Adana, Jeffrey Vance of No Anchor, Aaron Willis of Ciudad and Kevin Yuan of Baron's Xi'an Kitchen & Bar.
Over the weekend attendees chose their own adventure to start each day. Many joined for the Saturday Taste & Savor Tour at Pike Place Market or the new Sunday Brunch with Huxley Wallace Executive Chef and Founder Josh Henderson and Chef Daniel Cox at Quality Athletics, who served up pairings alongside a live performance by Orlowski. Others spent each morning at one of the in-depth Washington State Wine Seminars hosted at the Four Seasons Hotel Seattle. Always the pinnacle, the Taste Washington Grand Tasting capped off the events on both Saturday and Sunday afternoons at CenturyLink Field Event Center.
Taste Washington is produced by Visit Seattle in partnership with Washington State Wine. Dates for the 2019 Taste Washington wine and food festival will be announced in the coming months. Follow us on Twitter, Instagram and Facebook and visit www.tastewashington.org for ongoing updates. Images for Taste Washington can be found on the Taste Washington website at http://tastewashington.org/media/image-gallery/.
About Taste Washington:
Taste Washington is the largest single-region wine and food event in the United States, featuring more than 225 Washington State wineries and more than 65 Pacific Northwest restaurants. The Washington State Wine Commission launched Taste Washington in 1998 and it is now produced by Visit Seattle. For more information, visit www.tastewashington.org.
About Visit Seattle:
Visit Seattle has served as the official destination marketing organization (DMO) for Seattle and King County for more than 50 years. A 501(c)(6) organization, Visit Seattle enhances the economic prosperity of the region through global destination branding along with competitive programs and campaigns in leisure travel marketing, convention sales and overseas tourism development. Nearly 40 million annual visitors spend $7 billion in the city and county each year. The economic power of travel and tourism generates 74,000 Seattle area jobs and contributes $718 million in annual state and local tax revenue. For more information, go to www.visitseattle.org.
About Washington State Wine:
Washington State Wine represents every licensed winery and wine grape grower in Washington State. Guided by an appointed board, WSW provides a marketing platform to raise positive awareness of the Washington State wine industry and generate greater demand for its wines. Funded almost entirely by the industry through assessments based on grape and wine sales, WSW is a state government agency, established by the legislature in 1987. To learn more, visit www.washingtonwine.org.
###