SANTIAGO IS NAMED THE WORLD'S "NEXT GREAT FOOD CITY"
The capital of Chile, whose top food importer is the United States, has been recognized by Saveur magazine as the world's next culinary hot spot.
Endowed with geographic and climatic conditions ideal for the production of high quality, fresh products, Chile has earned a reputation for being one of the world's top food-producing countries. Recently, its capital, Santiago, was dubbed "The Next Great Food City" by Saveur's 2015 "Good Taste Awards." The nomination, which can be attributed to the boom of new conceptual restaurants –amongst them Boragó, one of the world's 50 best–, also has underlying ties to the country's commitment to the production of high-quality native ingredients. Chile has long been an important global food actor providing safe, traceable, sustainable food products to more than 100 destinations every year.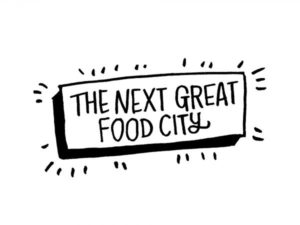 "This recognition reinforces Chile's role as a relevant player in the global food and wine industry," said Mauricio Banchieri, Trade Commissioner of Chile in New York. "Chileans have strong pride in their cuisine. Our products bear a distinctive stamp that we've cultivated throughout the years with the right amount of innovation and technological sustainability necessary to allow us to preserve and enhance the natural attributes of our ingredients. It is very gratifying for us that the world is taking notice," he added.
Chilean cuisine is based on product quality, purity and freshness. With 12 different climates, ranging from north to south, the country's terroir is a playground for sourcing natural ingredients and harvesting some of the world's finest grapes and olives. Similarly, the country is notable for its long coastline, which provides abundant resources for both industrial and small-scale fishing.
Chile is a trusted food exporter providing the world a wide range of products, including dried and fresh fruits, nuts, wines, pisco, seafood, meats, and mineral waters, to mention a few. In fact, the country is the number one world exporter of fresh blueberries, fresh grapes, fresh cherries, prunes, dehydrated apples, frozen whole salmon and mussels, and the second world exporter of shelled walnuts, fresh salmon and unshelled almonds. Last year, Chile's total food exports reached $16.2 billion, the U.S being the main destination market at $3.9 billion, followed by Japan ($1.6 billion) and China ($1.2 billion). Additionally, Chile was also the U.S' main provider of fresh salmon and trout, fresh grapes, berries, apples and frozen fruits and vegetables.
In the last years, Chile has executed promotional campaigns to increase the visibility of its products and its exporters. "Foods from Chile" is its latest campaign, a platform that outlines the origins and attributes of Chilean products. Additionally, ProChile, the institution of the Ministry of Foreign Affairs of Chile in charge of promoting exports of products and services, has organized and participated in a variety of events in key U.S. markets this year, including New York's Fancy Food Show, Flavors of Chile, an industry event which will be held in Los Angeles on October 22nd, and Chef's Competition, an event in Washington DC on November 9th in which acclaimed chefs and mixologists will face off in a cooking competition and cocktail battle.
About ProChile
ProChile is the institution of the Ministry of Foreign Affairs of Chile in charge of promoting exports of products and services. ProChile has a network of over 50 offices worldwide and 15 Export Centers in Chile which have experience and tools to help boost the export sector and position Chile's attributes in international markets. ProChile also provides first class information and various tools to implement best practices in international business to local exporters and importers. In the United States, ProChile has representatives strategically located in Chicago, Los Angeles, Miami, New York and Washington DC. Follow ProChile on Twitter @ProChile_US.

LOURDES PEREZ | Account Executive
T 305 532 7950 ext 271
NEWLINK-GROUP.COM
Ranked #1 by South Florida Business Journal since 2011