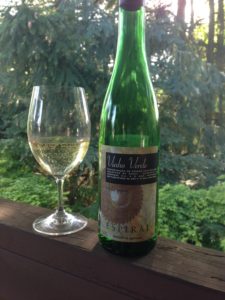 I grabbed a bottle of Espiral Vinho Verde last week at Trader Joe's. I was lured in by the $4.99 price and the sun outside. I highly recommend drinking this on your patio while wearing yoga pants.
Bottle notes:
The wines of the Vinho Verde Region in Northern Portugal are characterized by their youth and freshness.

Espiral is a refreshing, crisp, medium dry white wine, made from selected native grape varieties from this region.

It is great as an aperitif and pairs well with fish dishes and salads. Serve well chilled.