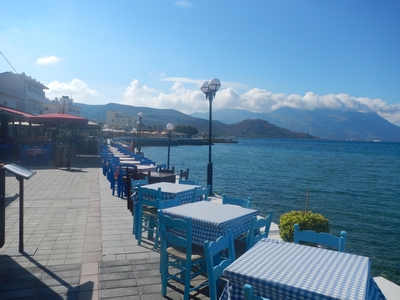 26 Sep – 3 Oct 2020
Indulge in the unique wines and celebrated cuisine of the majestic island of Crete, one of the first places to develop a wine culture over 4,000 years ago. On this tour, you will taste and discover wines made from indigenous grape varieties that have been cultivated for millennia. You will also experience firsthand the bounty of Crete – its fresh herbs and greens, olives and olive oils, pulses, cheeses and honeys – that makes Cretan cuisine both exceptionally flavourful and healthy.
You will enjoy daily food and wine experiences. We will visit wineries and vineyards and be introduced to indigenous grape varieties and wine regions of Greece. Throughout the tour, the emphasis will be on tasting and discovering the wonderful wines produced from native Cretan varietals.
Cretan cuisine is among the most celebrated in all of Greece! Our group will learn the principles of the healthful Cretan diet and cook alongside some local Greek chefs. You will also shop at a wonderful food and spice market and cheese deli with a visit to an organic olive oil producers.
Last but not least, this tour features stunning scenery – majestic mountains, rolling vineyards, pristine coastline and charming Venetian-influenced towns – and visits to important archaeological sites on the island.
THIS TOUR IS DESIGNED FOR chefs, "foodies," or anyone who appreciates great meals, a good glass of wine, and unspoiled natural beauty.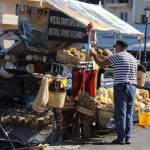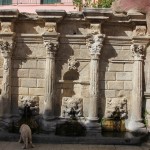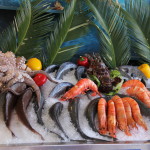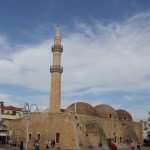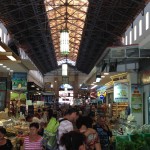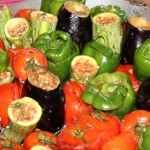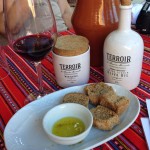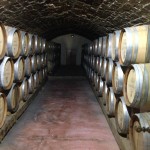 TOUR PRICE INCLUDES
Seven (7) nights of luxury accommodations in a private Villa with swimming pool
Most meals, (excluding two dinners and three lunches on your own)
Daily food and wine experiences (note several meals are not included)
All ground transportation within Crete
All gratuities
Itinerary At A Glance
Sep 26 Welcome to Crete, Greece
Sep 27 Walking tour of Rethymnon
Sep 28 Frosini's Garden private cooking class, Wine tasting, Olive Trees
Sep 29 Tour of Akrotiri
Sep 30 Tour to the mountains
Oct 1 Walking tour of Chaina
Oct 2 Mountain, lake, grilled food and wine tasting
Oct 3 Check out is at 9am
Sep 26 – Welcome to Crete, Greece
Arrive into Chania, Greece airport. Your private transport will be waiting for you to take you to the Villa to relax until evening. Our welcome dinner will be a short walk from the Villa to Gavalianos Taverna owned by Monica's where we will sample Greek Specialty dishes with a few twists.
(Dinner included)
Sep 27 – Walking Tour of Rethymnon
Morning will be a leisure time to explore our small village or just relax at the Villa. We will leave the Villa at 1pm to drive to Rethymnon. We will stop along the way to visit an Olive Oil factory. Upon arrival to Rethymnon we will take a short walking tour to get everyone orientated then you will have 3 hours to explore the old port, visit the Fort or sit and have a coffee or wine by the sea.
Rethymnon was built in antiquity but was never a competitive Minoan centre. It was, however, strong enough to mint its own coins and maintain urban growth. One of these coins is today depicted as the crest of the town with two dolphins in a circle.Today's old town (palia poli) is almost entirely built by the Venetians. It is one of the best preserved old towns in Crete
After our visit to Rehymnon we will be transported to a wonderful Restaurant by the Sea – Prima Plora for a dinner of seafood delights and wine.
(Breakfast and Dinner included, lunch on your own)
Sep 28 – Olive Trees, Caves, Wines and Cooking
This morning we will head west stopping along the way as a small roadside café for Greek morning coffee (non-hosted). We will sit under a big oak tree watching the flow of local life. Our next visit will be the cave of Agia Sofia where services are still performed at Christmas time. Afterwards is a short drive to Olive Trees of Vouves. It is not known how old it is exactly with estimations ranging between 3000 and 5000 years old but it is probably the oldest olive tree in the world and maybe the most famous one. Due to its special aesthetic, ecological and historical characteristics the tree was declared a natural monument in 1997. Next stop will be to the local winery in Neriana for a bit of wine tasting and to get us in the mood for our last stop. The highlight of the day will be a cooking class at Frosini's Garden. We will learn to make some Greek dishes while sipping on local wine. Once the meal is cooked we will sit down to a traditional Cretan meal. Fosini's Garden is an organinc tavern offering a wide variety of Cretan dishes made from fresh products grown in their own garden. Dishes are cooked in a traditional wood burning oven.
(Breakfast and cooking class with wine and meal is included)
Sep 29 Tour around Akrotiri
Akrotiri is a peninsula protruding into the sea and a short distance from our Villa. Late morning we will head out from the villa with a stop in Vamos for coffee. Our first stop will be Venizelos Tombs. It has a spectacular view point. Elefthérios Kyriákou Venizélos was an eminent Greek leader of the Greek national liberation movement and a charismatic statesman of the early 20th century. He was Prime Minster of Greece several times. Venizelos had such profound influence on the internal and external affairs of Greece that he is credited with being "the maker of modern Greece. After a short stop for photos we will visit the place where Zorba the Greek was filmed. Our next visit will be a working monastery where they produce their own olive oil and wine. Our last stop will be a wonderful seafood restaurant Patrelantonis in Marathi. We will then have a short drive to our Villa. This evening we will gather and walk to our village for a dinner at Arismari. A quaint taverna under a big Olive tree.
(Breakfast and Dinner included, Lunch at Patrelantonis not included)
Sep 30 Best Kept Secret of Crete – Drakona – Slow Cooked Food
We will leave our villa in the morning and first stop will be Kalives for a coffee. After our coffee stop we will stop by an old Fort on top of the mountain side wonderful stop for some panoramic photos. They we will take the ridge road to the village of Drakona. The drive is about 45 minutes where you will see small villages and vineyards along the way. Our highlight of the day is Ntounias restaurant. It is a traditional Cretan restaurant with authentic tastes cooked in the wood oven, even the bread is hand made and cooked in the restaurant. This great restaurant sits on a bend of a quiet mountain road and has inside a kitchen that each visitor is encouraged to look at, as they always have different, "slow" food that's great for all types of diets. The food is always freshly cooked, and has great flavour, often unique and the service is excellent and friendly.
(Breakfast and late lunch included)
Oct 1 Walking Tour of Chaina
This morning we will need to be out the door by 9:30am. Chania has a rich and diverse history starting with the Minoan settlements of the Kydonia, then the Byzantine Era, followed by the Venetian Era which you can see clearly in the old harbor. In 1645 the Ottoman empire seized Chania and ruled for 200 years until the pact of Halepa was signed. We will take an hour walking tour this morning. After the tour will be 3 hours free time to shop, visit the maritime museum or sit in the Harbor with a cup of coffee. Lunch is on your own. We will meet at 3pm for a short drive to the Manousakis Winery. We will have a wine tour followed by a wine tasting. After our winery tour we will head back to the Villa. This evening we will have Pizza and Salad at our Villa. Some local residence will be invited to join us.
(Breakfast and Dinner included, lunch on your own)
Oct 2 – Mountain, Lake, Grilled Food, Wine
After a leisure morning we will drive to the village of Vryssis for a coffee stop along the Creekside. Our next stop will be Droukakis Winery where we will have a tour and time to taste their wines. We will then head up into the mountains and stop for a panoramic photo shoot of the only fresh water lake in Crete. We will continue up into the mountains for a late lunch at Kaln Kapdia. This is a small grill house where everything is cooked to order. They have the best potatoes in the world. The grill is across the street from where the tables are so luckily there is not too much traffic.
(Breakfast and Late lunch included)
Oct 3 – Time to say Good bye
Check out is at 9am. Plan your flights around check out if you can. There are many flights from Chania to Athens. Your private transfer will take you to the airport.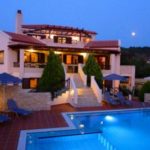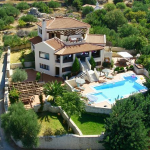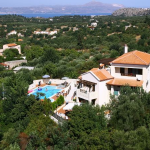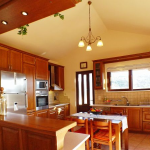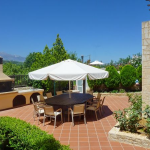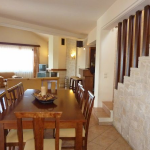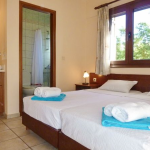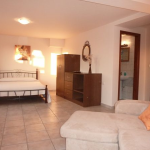 TOUR PRICES INCLUDES
Accommodation for 7 nights
Breakfast daily, Lunch or Dinner each day (see Itinerary for complete list)
Transportation
Cooking Class
2 Wine Tastings
Snacks and some wine to enjoy in our accommodation
Tour Guide fluent in Greek
TOUR PRICES DOES NOT INCLUDE
Travel insurance, if desired
Transfer to and from Airport
Personal purchases
Several meals are not included
International flights
Airfare to Crete, Greece Flights from Athens to Chania are about $170US roundtrip
Pricing Details* (per person US$)
*Airfare not included in prices listed
| | |
| --- | --- |
| Tour is limited to 12 people | |
| Double occupancy | $1550/person |
To Reserve your space
Send email to: winedivadeb@yahoo.com or call Wine Diva Deb on 206-617-6160.
A deposit of $500 is required on booking. Space is limited to 12 persons.
All reservations based on double occupancy.
Final payment due May 1, 2020.

No fee for Personal credit cards
2.5% fee for Business credit cards and American Express
4% fee for International credit cards
Cancellation Policy Cancellation Terms
120 – 90 days prior to departure: 50% loss of Trip
90 days prior to departure: 100% loss of Trip
Travel Insurance highly recommended as well as Personal & Medical Insurance.