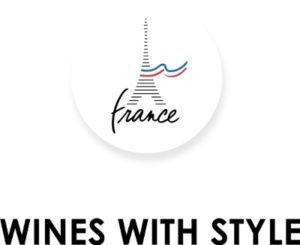 Wine is a women's affair and a weapon of seduction, according to the cumulative work of French wine researcher Isabelle Foret, who has closely examined the relationship between gender and wine consumption behaviors over the past thirty years.
A Burgundy native, Foret stated: "Wine isn't just taste; it's a combination of sensory input that differs from one gender to another. With that in mind, women's sight and smell play as big of a role as taste in explaining their strong appreciation of wines." Most pervasive observations include:
Women have better visual memory than men. As the X chromosome carries stronger cones for color vision, women recognize wines with more precision as they develop stronger connections with visually pleasing wines like French roses, which offers a vibrant and enticing spectrum.
Women's sense of smell is up to 100 times more subtle and developed than men's. As such, sweet scents, including the smell of wine, provide women with a more intense feeling of pleasure and peacefulness than they do for men.
Similarly, they also prefer sweeter and lighter tastes, such as white wines, as they are more sensitive to bitter flavors than men. The aromatic refinement and fruitiness of French wines are therefore better suited for women.
"Women are certainly more educated about wines than ever before, but first and foremost, they are naturally gifted to lead the sector," Foret said. "This is not marketing, this is science," she added.
Live experiment disclosing further insights on women's unique connections with wines will be held at Best of France'sGrand Wine Tasting:
Grand Wine Tastings
AXA CENTER
787, 7th Avenue (at 51st Street), New York, NY
September 26, 2015 – 7.00pm-10.00pm
September 27, 2015 – 3pm-6pm
RSVP to contact below
Other key findings of Isabelle Foret include the correlation between wine consumption and the act of seduction.
Women are more likely to respond to men drinking hearty red wines as they emulate and magnify the scent of male pheromones.
50% of men are impressed by women who know about wines and can pick one that pairs well with the meal they are sharing.
Wines lower in alcohol will cue the brain to release endorphins, without over-impairing a person's cognation, striking to perfect balance to remove fears and encourage flirtation.
Wine's high level of polyphenols, a type of antioxidant, and of amines, can increase blood flow to key arousal areas.
Light and tonic wines, like Champagne, can influence libido as they carry a powerful sexual hormone: Gonadotropin.
More information on wine's romantic virtues available upon request.*
About Isabelle Foret
A lifelong wine expert and researcher, Isabelle Foret has largely contributed to feminizing the wine industry and oenology, bringing forth women's increased senses as well as the romantic and sexual rites related to wine drinking. Isabelle Foret is the spokesperson for Wines of France, a trade association that represents the entirety of French wine producers and exporters globally.
Wines of France, Wines with Style
Wines with Style is an overarching communications campaign promoting all French wine regions overseas and in the United States.
The regions included are: Alsace, Beaujolais, Bordeaux, Bourgogne, Champagne, Languedoc-Roussillon, Loire Valley, Provence, Rhone Valley, Corsica, Savoir, Jura, and France's Southwest.
Contact
Sopexa c/o Wines of France
Marguerite de Chaumont-Quitry
marguerite.dechaumont-quitry@sopexa.com
+1 (646) 204 6744
SOURCE Wines of France